3 Best Sources to Mine Topics Your Audience Will Love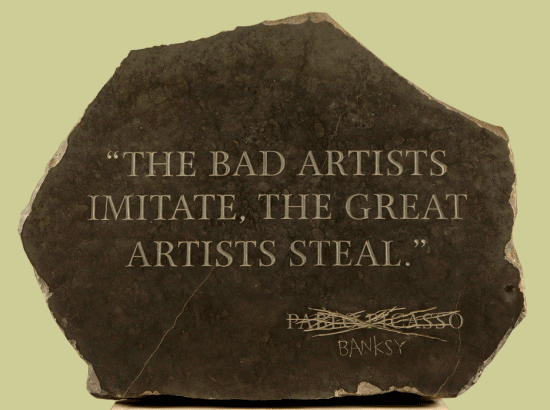 When you blog regularly, you see blog post ideas everywhere. Your morning coffee or a walk may inspire you; you can read some interesting facts or notice your ranking changes so you can suggest that a new Google update happened. Finally you can read an interesting post and share your thoughts on the topic.
However, the times of writing content for the sake of content have gone. Now the content should engage, should attract attention and earn natural links. Web Analytics is here to help you separate the wheat from the chaff.
Your Google Analytics
The most evident way to know what topics your audience searches for is to check what site's pages get the most visitors.
Log into your Google Analytics account and go to the 'Behavior' group of reports. Expand the 'Site Content' reports and click on 'Landing Pages'. Here you will get the list of the pages your visitors landed on. Check the most visited ones and you will know the list of topics your audience wants to read about.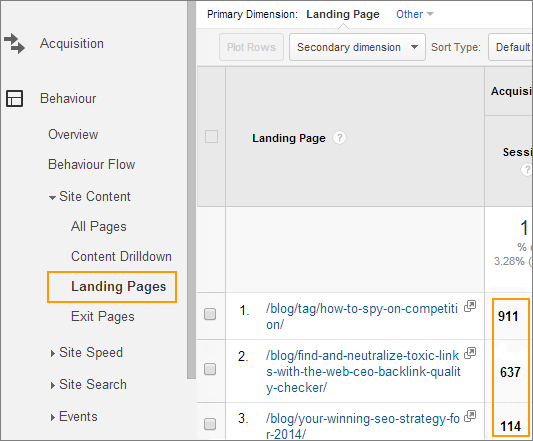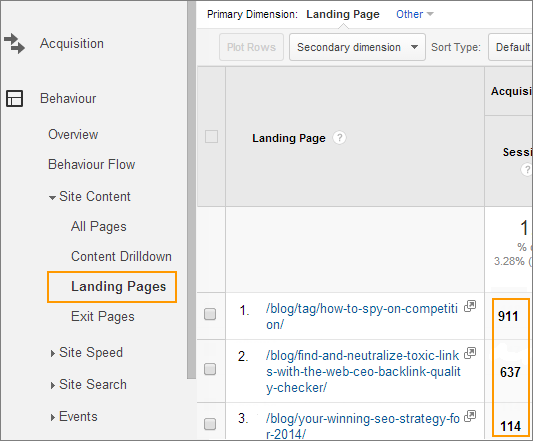 From the Web CEO Blog Google Analytics, I figured that you are now most interested in the various ways of spying on your competition. Please, move to the next piece of advice.
Your Competitors Activity
If you read our blog on a regular basis, you will know how useful your competitors can be, if you know how to retrieve information about them.
When you read your competitors' blogs (if you still do not, start immediately!), write down what posts and articles provoke discussions or get the most comments.
Check what types of content your competitors share on social media sites. Pay attention to the posts that get the most likes, shares and comments.
Your Social Media Profiles
I recommend using the new  'Social Citations' report you can find in the Web CEO Social Metrics tool. This report (available within all WebCEO Plans without limitations) will help you to find out what pages of your site are in posts that get the most Facebook shares, likes and comments, Google +1's and tweets.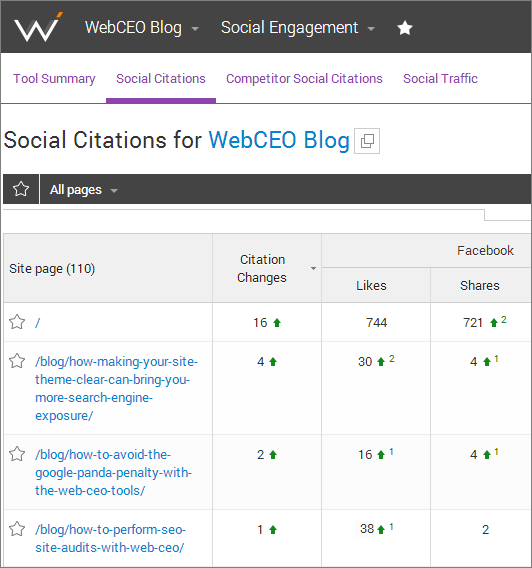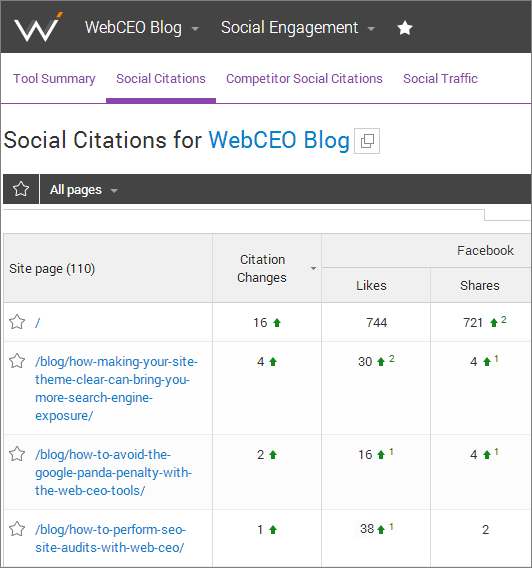 The pages with the most social engagement are the pages your audience love the most. Consider creating more content on the most shareable topics to attract new readers and make your current readers more loyal.
Bonus tip: Funny and outstanding images or other visual content make your posts more sharable and attractive (just be sure to include links to your domain in the posts). Our next blog post will be devoted to the places where you can find data for infographics, charts and other visual content. Do not miss this!