Baker's Dozen of Tools Startups Can Actually Afford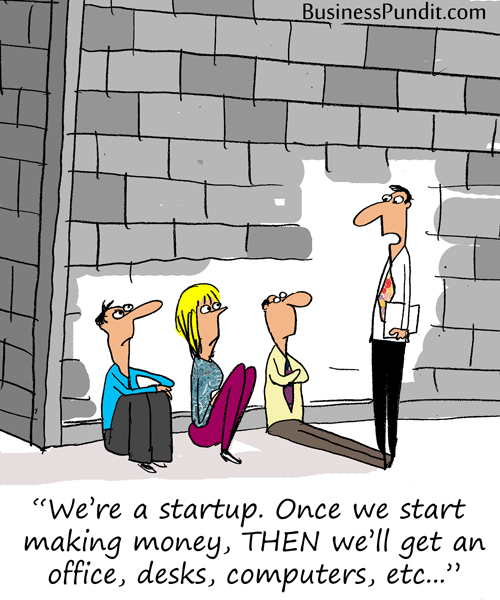 One of the primary reasons startups fail is a lack of capital. The overhead that comes with getting a successful business going is often more than the average entrepreneur can handle. The result is a 90 percent failure rate for startups.
While you can't guarantee your business will be a success, you can work on lowering your expenses and keeping things affordable. Here are a few tools that will help you do just that.
Squarespace
Whether you need to build a great website or need a basic logo to get your business some recognition, the Squarespace platform can get you what you need with both free and paid options. Other CMS platforms may be more comprehensive, but check them out.
ClickBooth
ClickBooth has been named the #1 affiliate network in the world, and they're continuing to grow that reputation as they bring both startups and major companies a cost-per-action (CPA) advertising platform that any firm can afford.
Google Drive
With 15GB of free storage at your disposal, not to mention excellent editing, collaboration, and sharing capabilities, GoogleDrive is your one-stop-shop for your collaborative needs.
MailChimp
Email marketing campaigns are made easy with MailChimp, which allows you to send and create scheduled emails, manage contacts, and track analytics. Sending some emails to a few contacts is entirely free, but it's very affordable to upgrade to a larger package.
Buffer
Buffer allows you to organize and run multiple social media accounts, all from the same place. It's a great, free way to maximize efficiencies on your social campaigns.
Trello
Most startups do their fair share of collaborating, and Trello is free project management software that can keep everyone on the same page with time stamping, multiple user interfaces, budget tracking, and more, for both mobile and desktop.
Square
Before you have the capital to install a commercial, all-inclusive point of purchase system, Square is a secure, easy-to-use alternative. It accepts payments through phones and tablets with highly secure processing. Once you download the app and purchase the hardware, it's free to use.
Fiverr
When you need freelancers, consider this website that offers services for just five dollars. Fiverr has freelancers from more than 100 countries, and you may find some great people offering high quality services at an affordable price. Do not, however, purchase dishonest services such as backlinks or fake social media attention! You could, thus, destroy your business before it has a chance to get off the ground.
Kickstarter
Unless you've been lucky enough to land an angel investor that continually sends money, crowdfunding on Kickstarter could be your best option for raising funds. Kickstarter has helped fund more than 94,000 successful startups, and helped to keep thousands more in business.
Canva
Imagery and infographics are essential for a successful content marketing campaign, and Canva can deliver customized images at a great price. They're also good for building templates and other features for unparalleled web design.
Google Analytics
The suite of free Google tools startups can use is remarkable, and Google Analytics is one of the best for understanding organic and referral traffic performance, customers, and advertisement campaigns through a collection of data, charts, and other tools.
WebCEO
Once you have launched a website for your startup business, you will want to measure and improve its SEO performance, including keyword research and analysis, targeted keyword rank tracking, backlink analysis, on-page SEO audits and competitor analysis. The WebCEO SEO Platform with its Startup plan will provide you with 15 SEO tools for $99 per month (Sign up for a free 14-day trial so you can test the platform).
SumoMe
Grow traffic through list building, heat maps, popup email boxes, and more through this comprehensive, free, website-enhancing tool. SumoMe is one of the many affordable tools your startup can use on your way to greatness.