DIY SEO Guide for Beginners: Attract Local Customers Online. Part V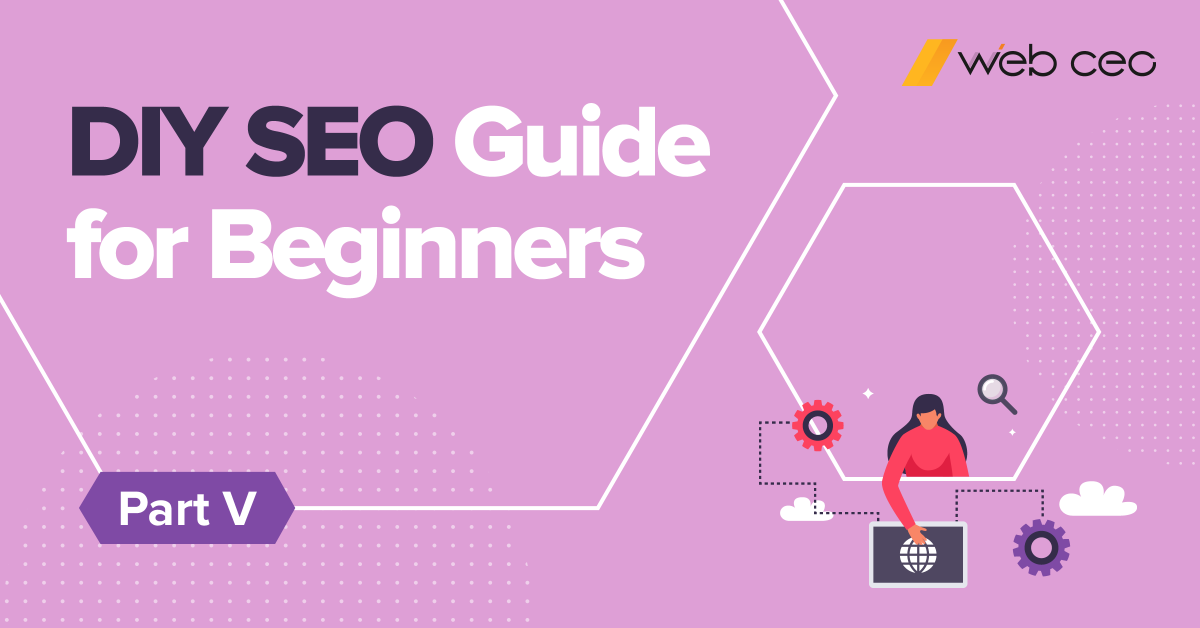 In the previous chapter, we discussed important off-page SEO factors that need to be constantly monitored and implemented for the growth of your website's popularity. Today we will discuss local SEO.
Local SEO is a huge topic for discussion. Google says it wants to give everybody an opportunity to be seen in local search results. If you are in the local league, then this chapter is a must read.
CHAPTER 5: LOCAL SEO
Spotlight: GOOGLE MY BUSINESS – A MUST HAVE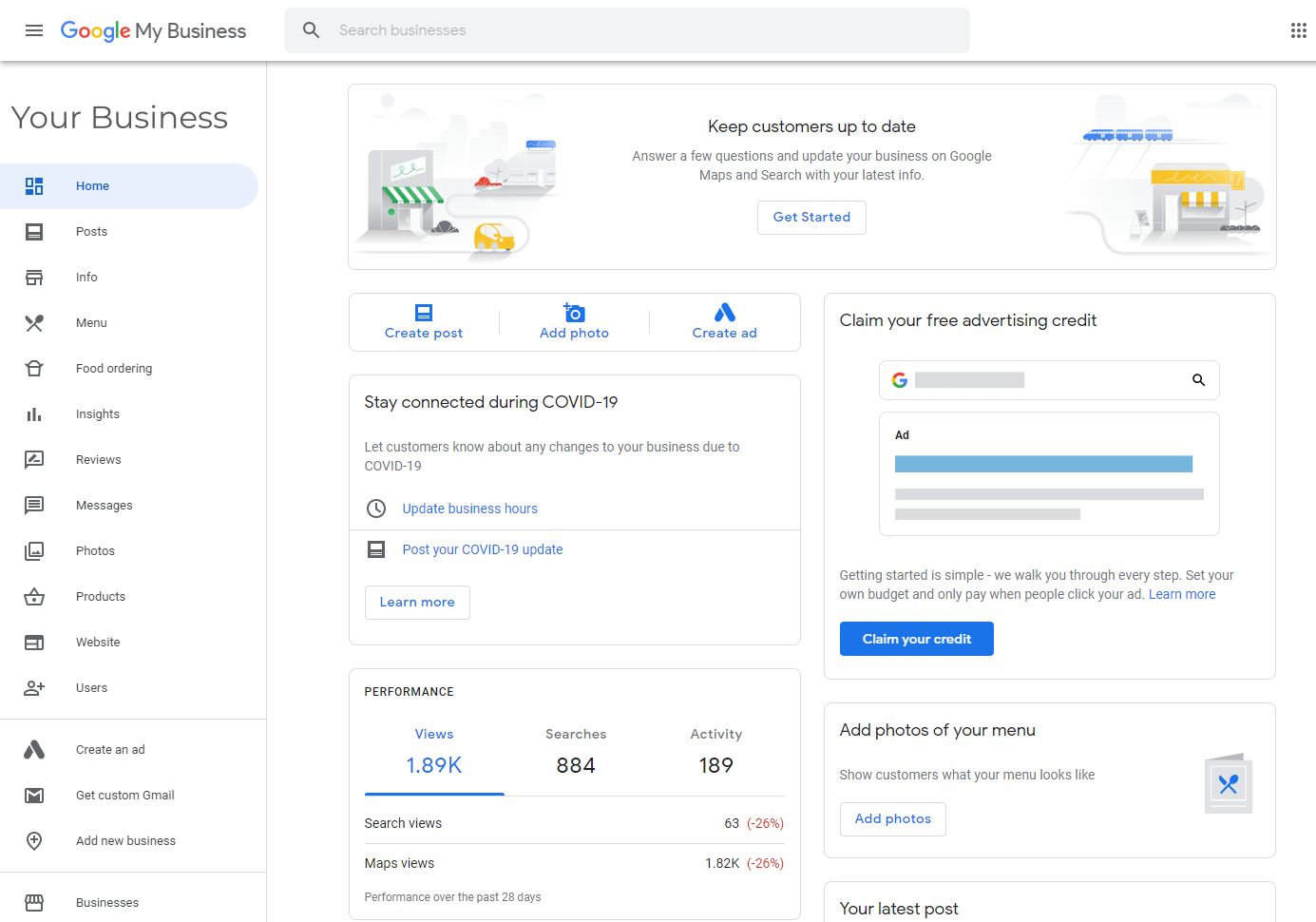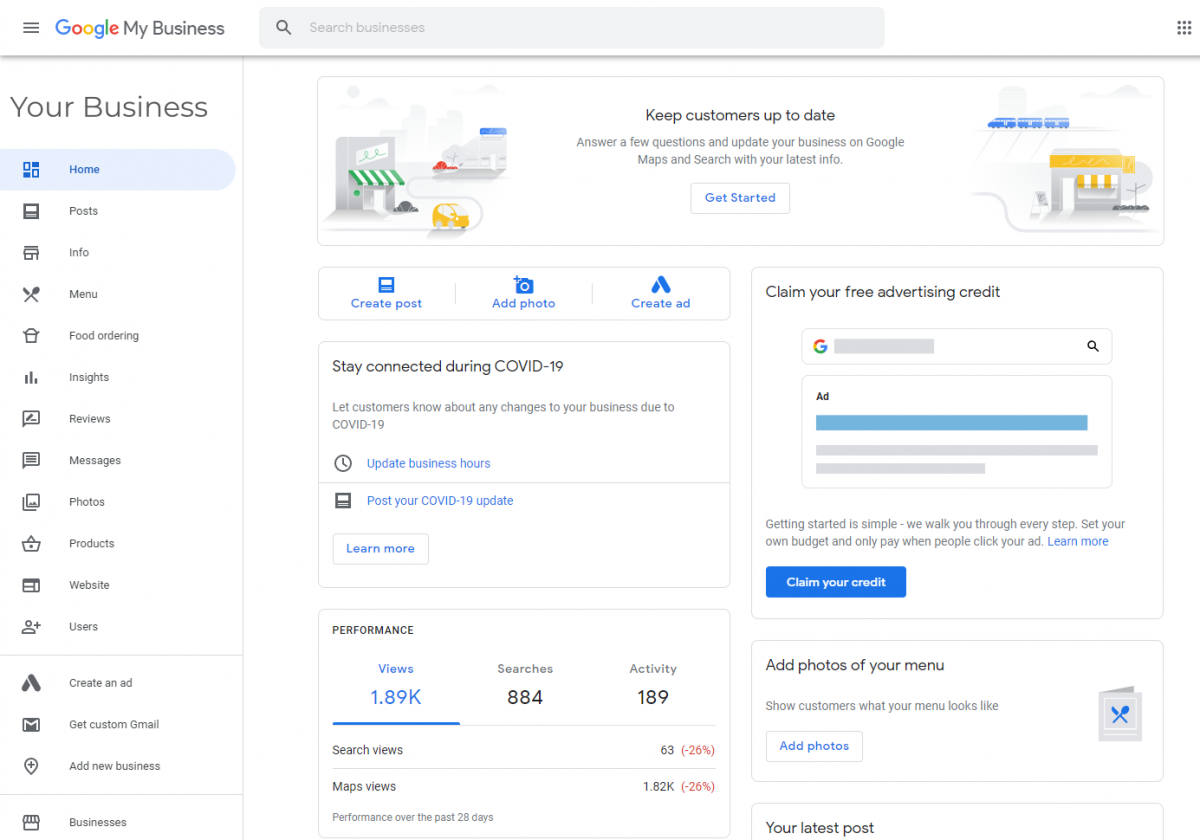 Google My Business was launched in 2014 and has been helping local businesses get seen on the SERPs, primarily as Maps results. It's the most important directory listing of all these days. You must have this directory filled out with important information for prospective customers.
This is the way the information about your business is presented in local search results on a desktop: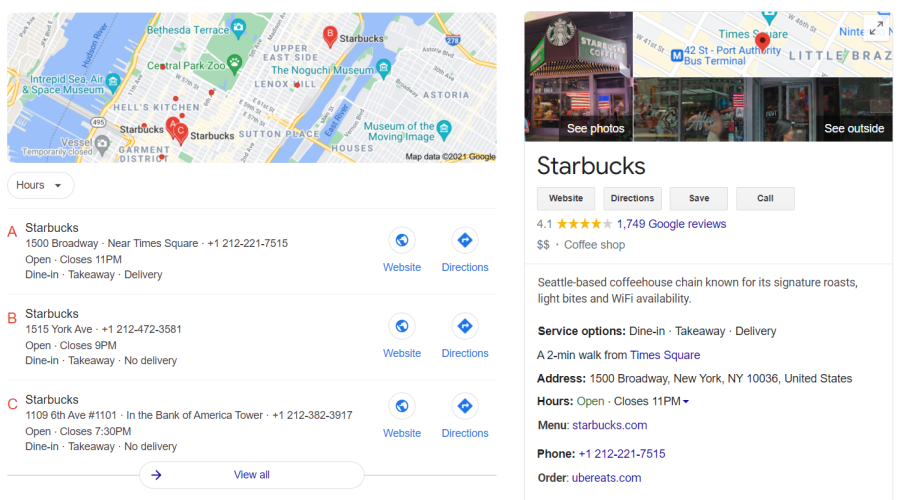 and on a mobile device: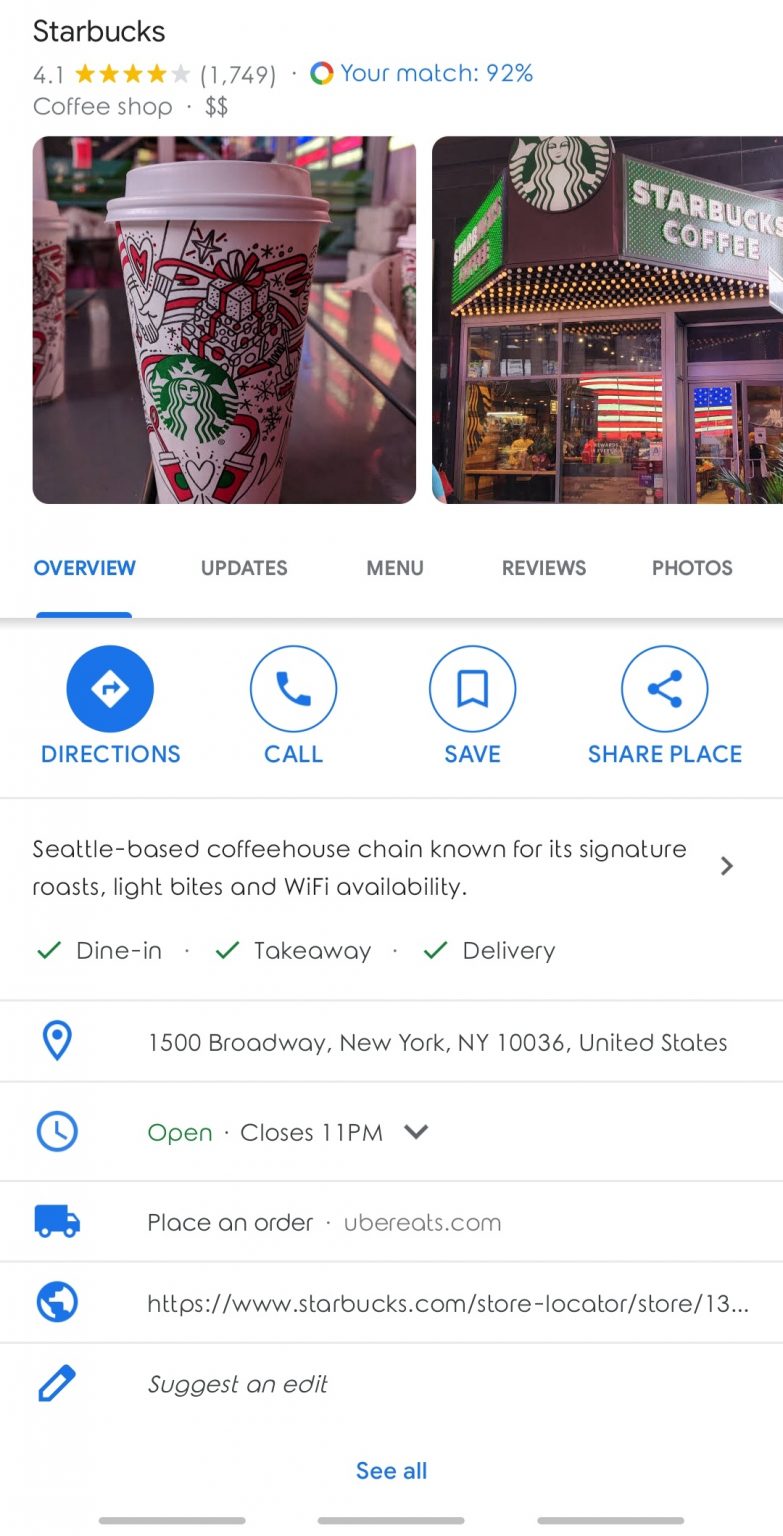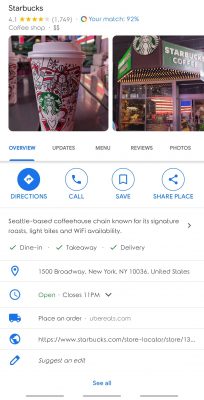 N/B: These screenshots are for business categories that supply customers with food and beverage. If your business is from another category, there is a subtle difference between sections presented in the side bar except for permanent ones. Permanent sections are: Home, Posts, Info, Insights, Reviews, Messaging, Photos, Website, Users, Products.
Basically, you will only need to fill out some forms. Once your listing is accepted, you will be able to see analytics data and this data can also be imported into the WebCEO tools.
The "Insights" section will provide data on:
queries your business was found for;
the way customers reached your business: direct, discovery or branded search;
where your business was found (the "Views" section): on Google Maps or Google Search;
customer actions: website visits, direction requests and phone calls;
popular time: time periods your business is demanded most often;
photo views.
After that you will want to update the information as often as possible to give customers only the freshest data.
Apart from that, you will be able to "work with your customers": process incoming reviews (reply to them, edit them and delete) via Google My Business, start messaging with your customers, and upload some posts and photos.
If you don't have a website for your business – it's not a problem anymore, because with Google My Business you can easily create one.
You can keep track of your business even if you have a chain of stores and you can add as many users as you wish to the account. They will help you manage and watch everything that happens at your office/restaurant/cafe, etc.
Google My Business has become a major free business listing platform. Don't wait to create an account there! As soon as you've done this, WebCEO will open a new door for you.
WebCEO's Google My Business Module was created to help users keep an eye on their local performance and reveal their weak and strong sides of their business activity. WebCEO integrates well with Google My Business.
WebCEO adds some extra conveniences such as an easier location switcher if you manage a chain, an opportunity to find and analyze your competitors and add their domains to other WebCEO tools. Also, WebCEO allows a user to compare and analyze data from different time periods.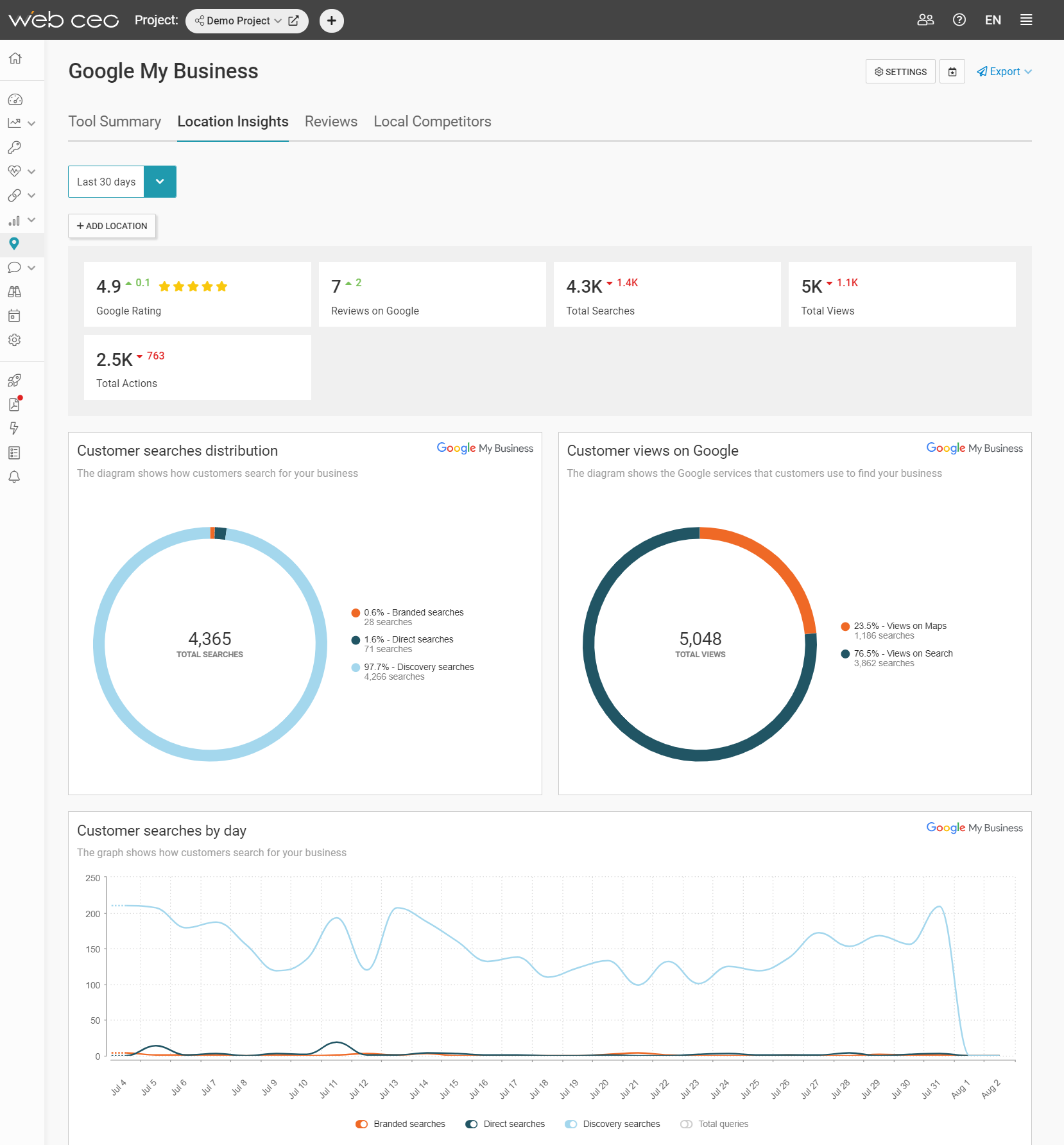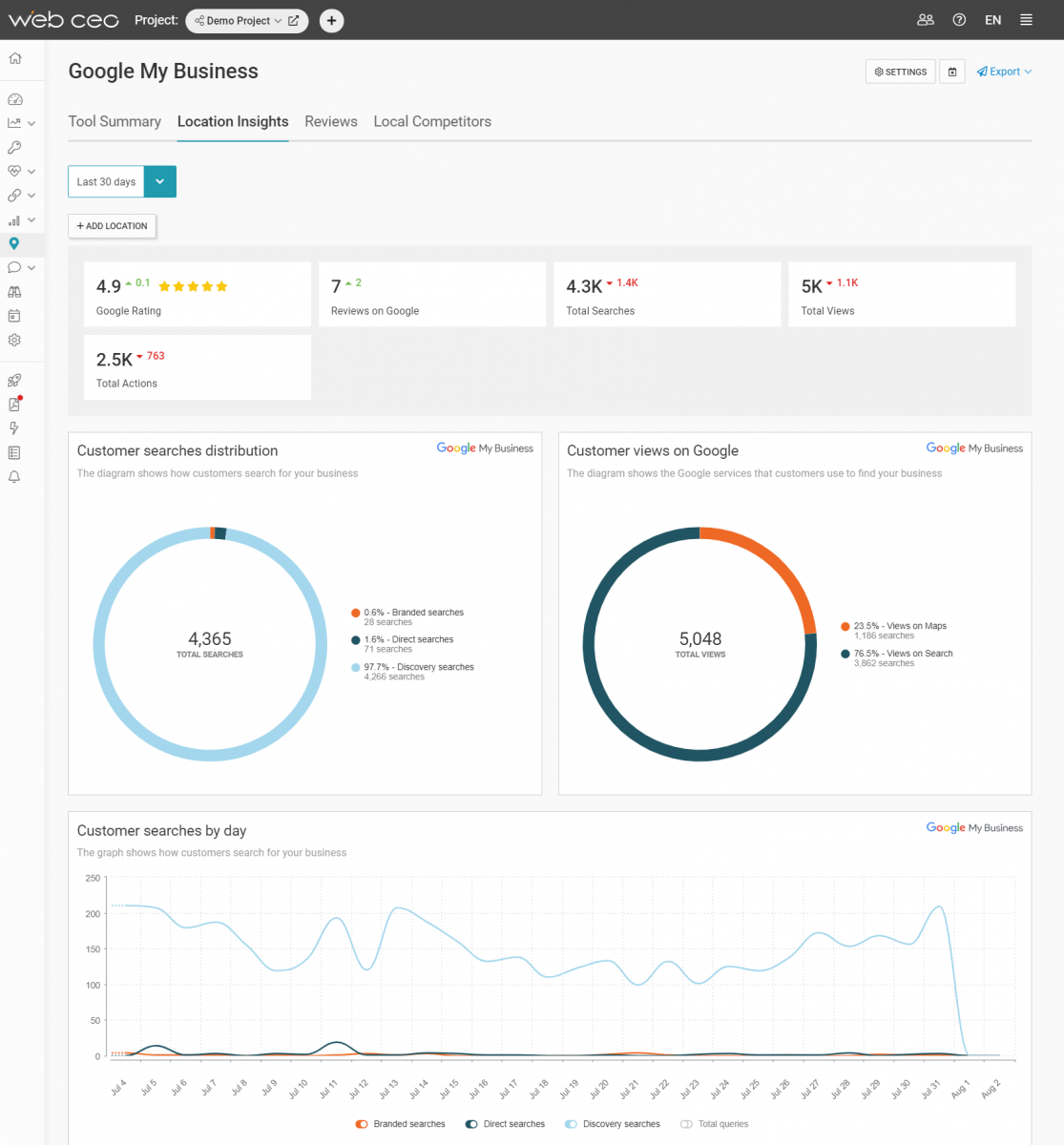 Spotlight: LOCAL FOCUSED WEBSITE OPTIMIZATION
To perform well in the SERPs you will not only need an optimized Google My Business account, but also some work done on your website. People will find your business because of keywords you are going to optimize your website for.
Your goal is to appear in the Google Local 3 Pack: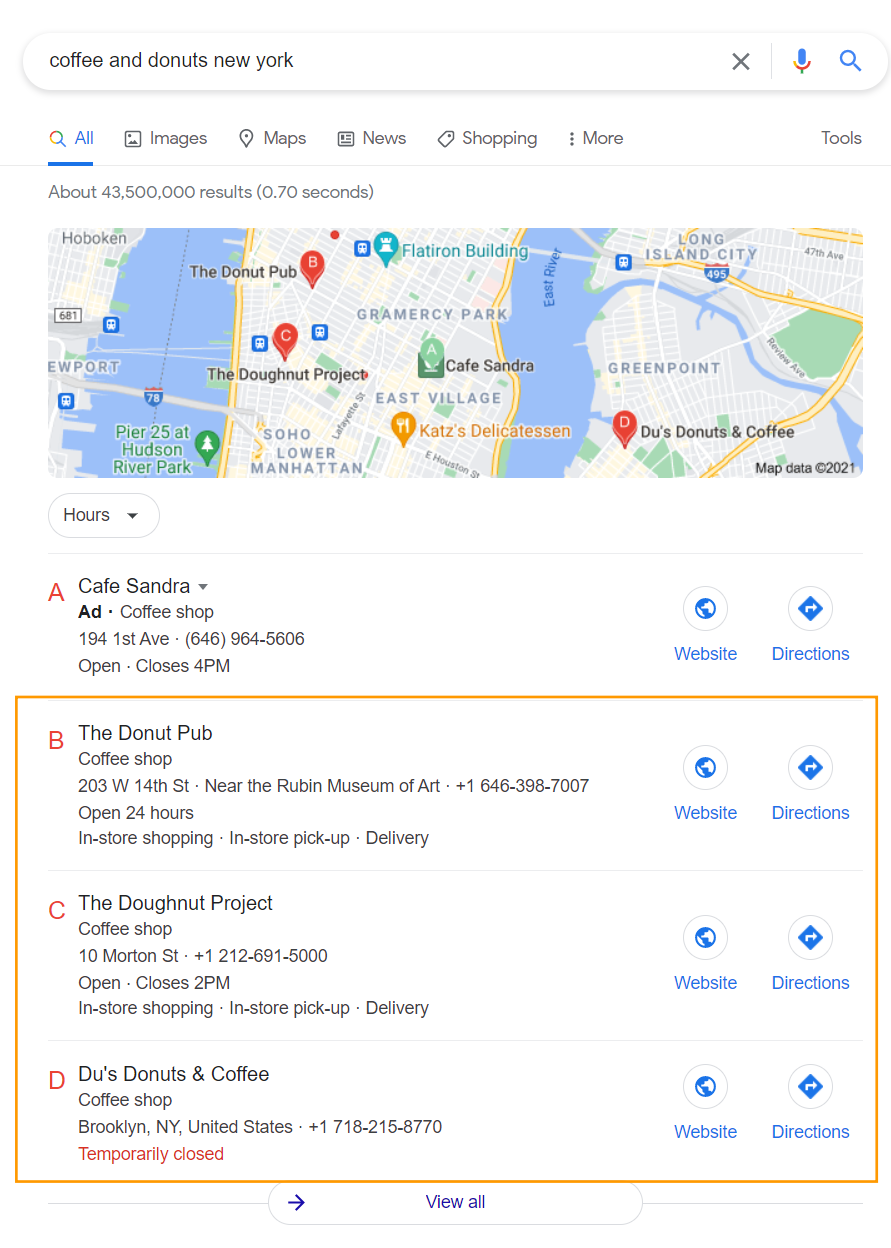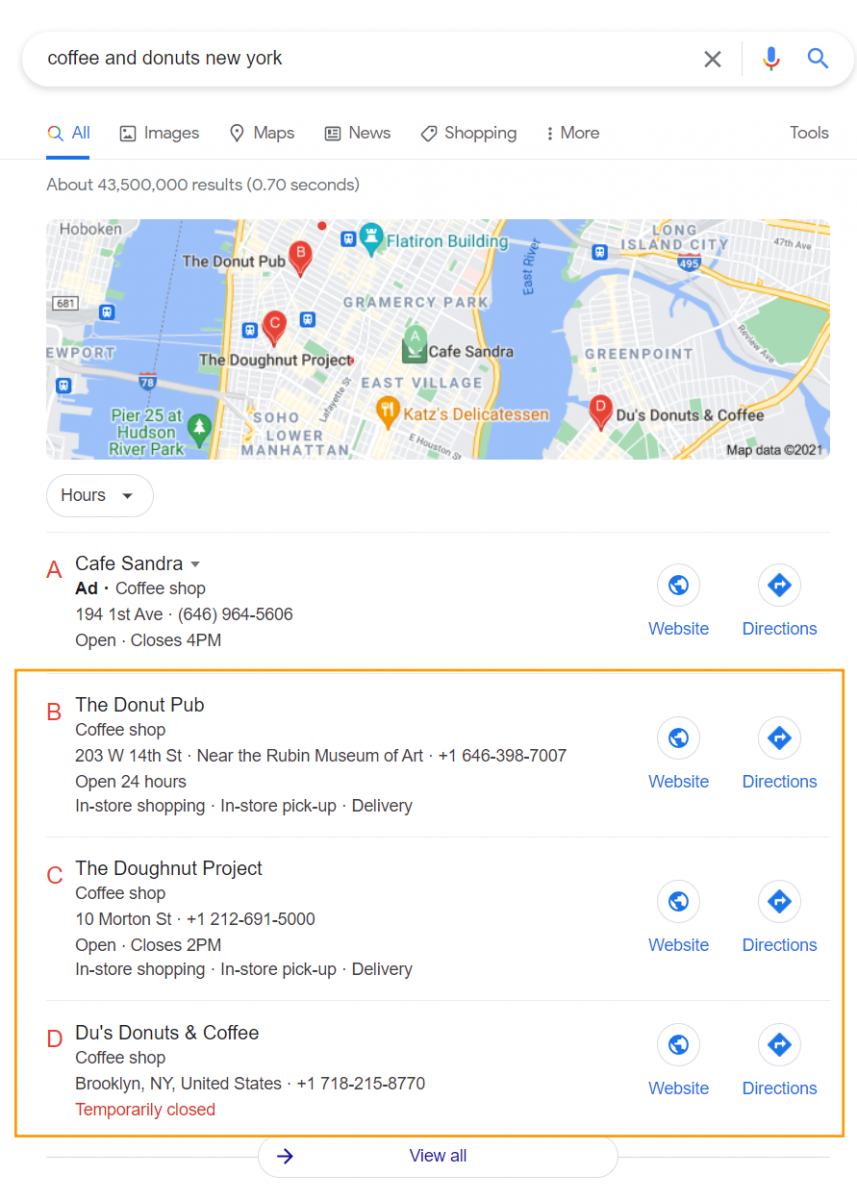 Here are some tips on local optimization that you should check with double accuracy:

Localize your keywords adding the exact business location to your content: coffee houses in New York, best pizza in Washington, DC., etc.
Use long tail keywords that include other words people use to describe your location and specific well known places that are near business.  
Create a page with a detailed NAPU, working hours, service/product description, and pricing;
Make your website mobile-friendly because people mostly use local search on their mobile devices;
Insert important information about your special services and products in a snippet, such as "Pastry for special occasions. Wedding and Birthday Cakes. Christmas Pies. Every day, from 10 a.m. to 10 p.m. Online orders. Free delivery";
Create content that will be relevant to your local business: this is an opportunity to increase your authority. Create more than three pages of content with keywords that are relevant to your business, for instance add a brief history of your industry, fresh news, announcements, updates, seasonal menus or special offers, prominent figures, and so on;
Google My Business is not the only local directory on the Internet. Submit your website to other major and popular directories, such as Facebook, Apple Maps, Yelp, Bing, Yellow Pages, etc. 
IMPORTANT! Google no longer shows self-serving reviews that were inserted in a website's markup or taken from third-party websites. This change was implemented in September 2019 as a part of the Google September 2019 Core Update.
Spotlight: COVID-19 MEASURES TO FOLLOW
I doubt this section will be breaking news, but Covid updates show Google you're an active business, so it's important to keep this in mind:
1. Implement changes Google offered and present new services.
Google has helped local businesses via Google My Business. They implemented new types of attributes that help potential customers to see what businesses are safest to attend.
Change your workflow according to some of these attributes (better to work on each of them):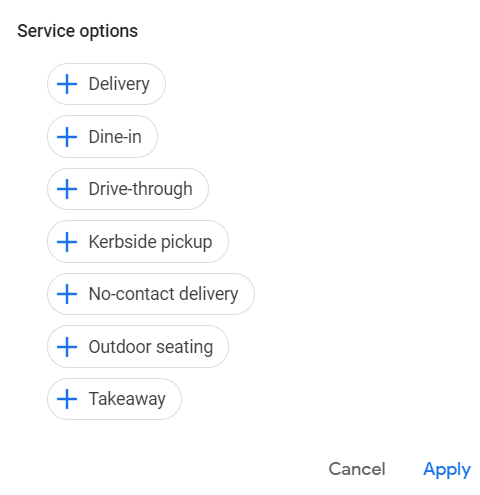 Mention the opportunity for contactless payment.
Google introduced a new feature – Food Ordering. You will get a button "Online Order" right on the SERP. You will have to cooperate with "approved third party providers" to activate this type of feature.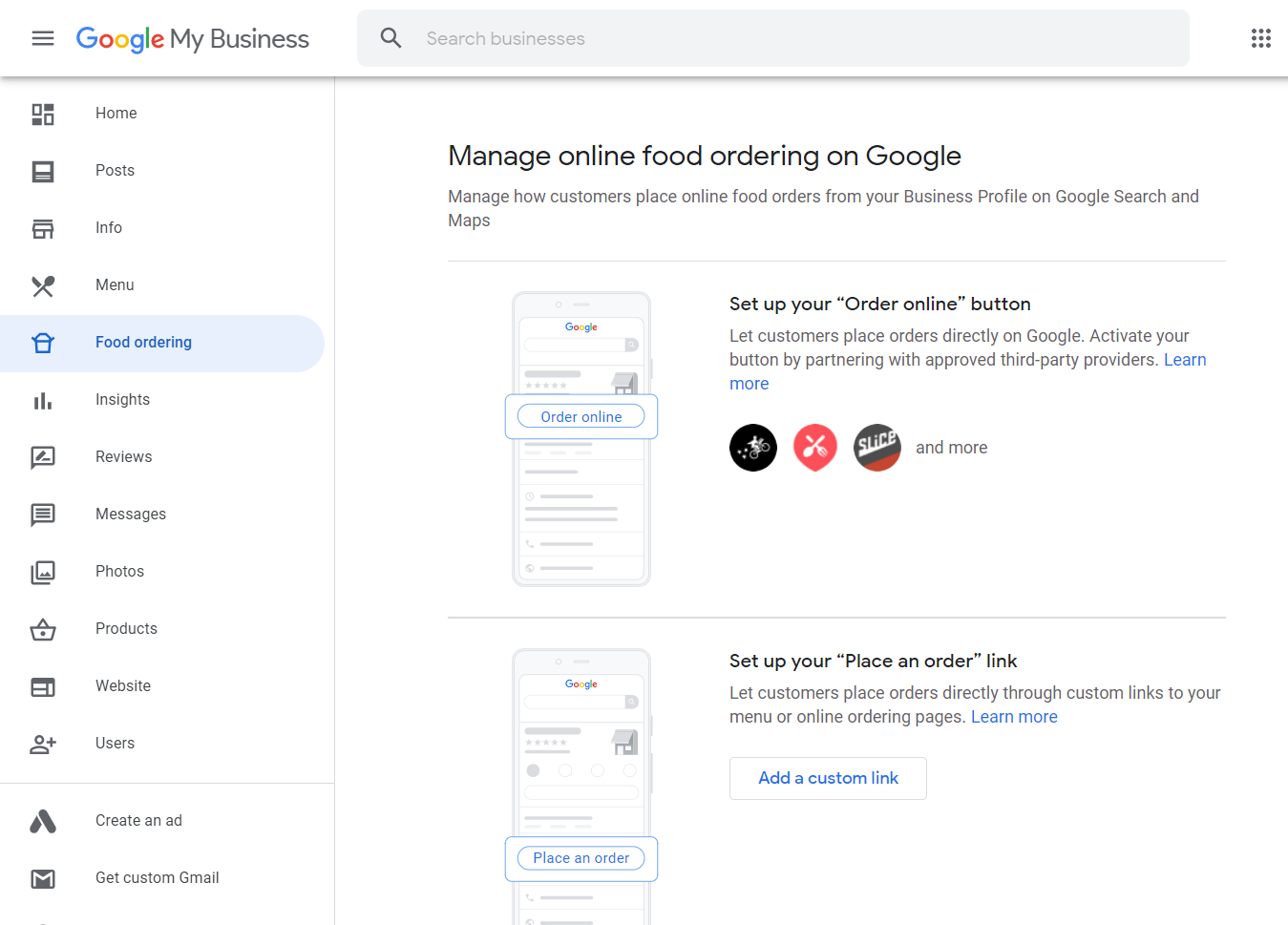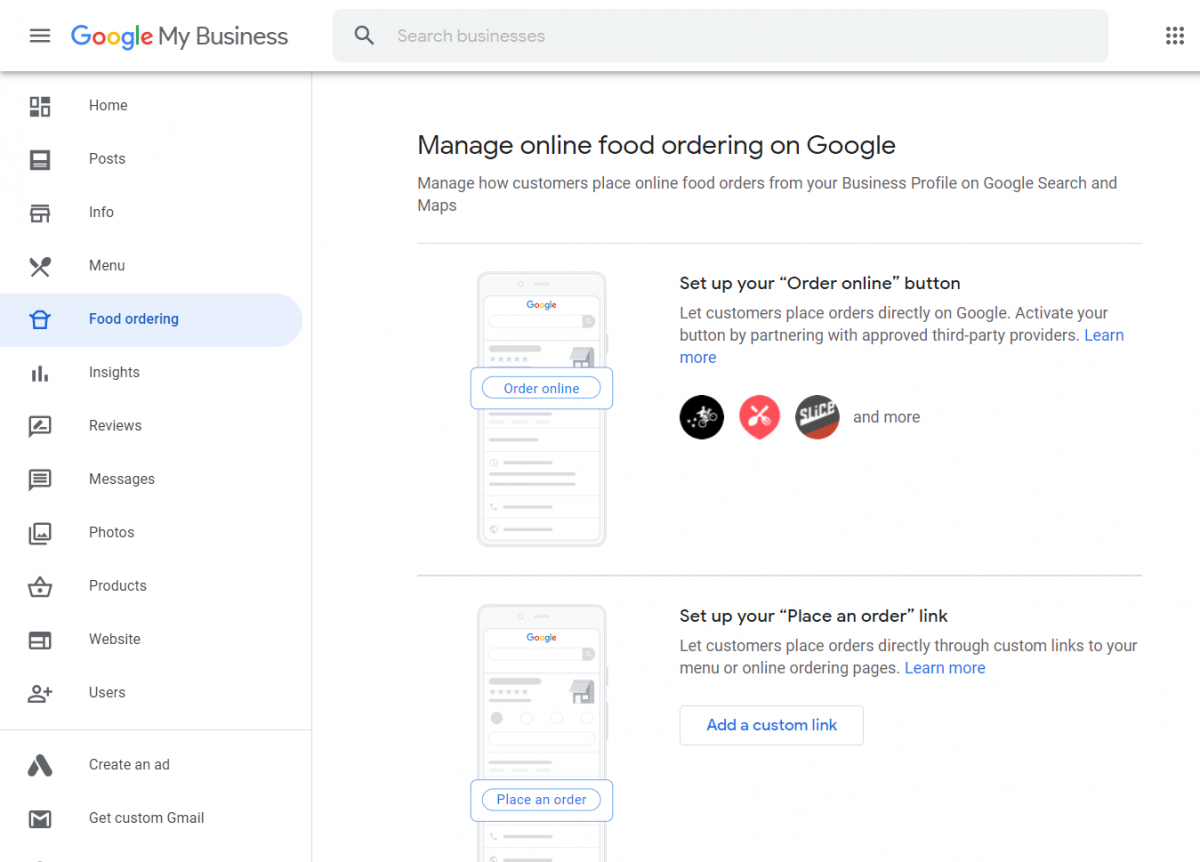 We can't predict how long the situation will last, but we are sure that these types of services – that ease people's interaction with local businesses – will be popular forever.
Consider the opportunity to always work with delivery, takeaway, online ordering and so on.
Even such businesses that require a physical presence can be adjusted to current times: there are a lot of services for communication or video presentations and other types of activities.
Of course, if your business is open to welcome visitors, remember to mention online that you follow basic safety measures, such as handwashing and antiseptic stations and servers wearing various forms of protection.
2. Modify content on your website.
If there are any changes you want to introduce regarding COVID-19, emphasize them on your website:
Banners on the index page of your website
This is a perfect place for advertising banners and announcements. Such announcements can cover new services you would implement for people to know about them and use them.
Ad banners will eventually be removed from your index page, but you can immortalize information by adding it to the main website content. Hence, it will also be seen by people in the SERPs.
Also, edit your snippets to outline new available services. This can be a temporary decision for the time when you want to draw the attention of a greater audience.
Spotlight: PPC/GOOGLE ADS FOR LOCAL BUSINESSES
Google Ads is not a compulsory way to promote your business. However, it will be extremely useful if you want to get quick results. The difference is in the working process: you have to work on your ad in a local-focused way, i.e.:
define products you want to advertise and Google will show this ad to people who use similar queries to find that very product within the area you've chosen;
create themed landing pages, two or three pages for each campaign, to analyze which one works better and brings more traffic. Remember that these should be relevant to the products you are going to promote.
you have to choose localized keywords and point to the exact territory you want your advertisement to be shown within. Don't forget to indicate specific languages your marketing campaigns are built for, etc.;
prepare text that will complete local criteria: these may be seasonal or holiday discount events that are typical for a particular area. Use local services, i.e. delivery companies that are available in your region, to make a user's online and offline experience better and easier.
Spotlight: GOOGLE LOCAL SERVICES ADS
[ currently available only in the USA and Canada ]
Aside from Google Ads there is a platform from Google that will help you find more clients on the Internet. That is Google Local Services Ads. This is more than just advertising; this is a guarantee from Google that your business deserves its place under the sun.
Access to Google Local Services Ads gives you a line of real benefits:
more real clients;
client flow management;
clear picture of your advertising campaign success;
an opportunity to ask your clients for reviews;
the procedures are similar to Google Ads;
you will pay only after a real call or message.
Local Services Ads operates two types of badges one of which a business gets after signing in to Local Services:
GOOGLE GUARANTEED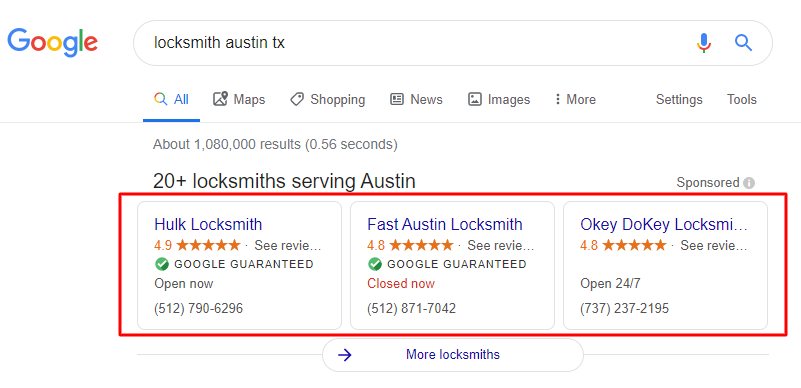 To receive this badge your business has to go through a background check and license and insurance verification. This badge is for in-home services, such as plumbing, locksmithing, electricity, etc.
The peculiarity of "Google Guaranteed" is that you not only have Google's praise and opportunity to appear in local services ads, but also coverage from the company for unsatisfied clients (max. $2000/CAD $2000 per business for a lifetime).
HOW DOES GOOGLE COVERAGE WORK?
An unsatisfied client has a right to submit a claim and receive his or her money back from Google (the amount of money spent on a service, not $2000 at once). But only if the service was booked via Google Local Services Ads. Google will give the business a chance to resolve the conflict and, after its own investigation, the outcome will be announced
N/B: you can't use the badge on your website. It appears only in local services ads listings.
GOOGLE SCREENED
This badge is available for such spheres as Law, Financial Planning, and Real Estate.
A business can apply for the badge only if it has a 3.0 rating or higher. A business will also go through a massive background and license check.
The Google Screened designation doesn't have Google coverage.
---
Tools to use:
Google My Business will help you manage all the sides of your local performance and make it visible on the SERPs.
Google Local Services Ads will help you a lot in advertising and looking for real clients.
The WebCEO Google My Business Module will extend your possibilities in interpreting your local SEO results. It will show you how well you've been doing during specific periods of time and will help you organize communication with customers and conduct analysis of your competitors without extra clicks and page shifting.
As an all-in-one SEO platform, WebCEO guarantees you an easy workflow. Integrations with valuable sources of data help users engage themselves and get profitable results while saving time not gathering data on their own from many different places on the Internet.
---
IN CONCLUSION, we hope that we have comprehensively answered your question "how to do SEO yourself?" These chapters were rich and full of cost-effective DIY SEO tips. We hope that all our tips and explanations were clear to you.
It's time to work! Create a to-do list for yourself and start the work as soon as you are ready. It is important to not only keep track of new features, updates and services, but also to implement them and always keep them in your mind.
WebCEO is ready to help you with new ideas that appear on the radar. Start your journey with WebCEO's Keyword Research Tool and optimize your website to attract new customers and increase your rankings!