How to Become an Instagram Business Superstar & Increase Your SEO Power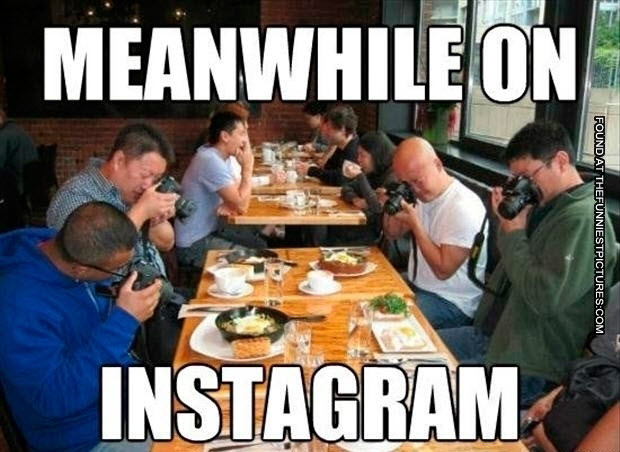 Whether you are a business guru, a blogger or just an ardent social media user, you will concur that these are interesting times. If SEO optimization is Her Majesty, Social Media marketing is the new Prime Minister of digital marketing. Just when you thought things couldn't get more social, in comes Instagram with the ability to share your most special moments visually. It is true that other social media platforms have integrated the capability to share photos but there is no denying that Instagram offers the most scintillating opportunity to put your experiences, products and services out there.
Brief Background
How did this amazing story come about? The mobile photo-sharing services dates back to 2010 when the app was established by Kevin Systrom and Mike Krieger. Within two months, there were already 1 million users, clearly indicating that it was set to be a success story right from the start. By December 2011, it had already won the iPhone App of the Year Award.
Going forward, it launched on Android phones and from that point on, the growth became phenomenal. Everyone wanted to be on Instagram and for many good reasons. It was not only cool but it redefined the social media experience by enabling users to share their photos on Facebook, Tumblr, Twitter and other platforms.
Since acquisition by Facebook in 2012, more updates have been launched, thus refining the experience for users. Today, Instagram boasts over 300 million users.
The Beauty of Using Instagram
If you have not yet been bitten by the photo sharing bug, then you are missing out big time.  This platform allows you to share those special moments which you are able to capture instantly as they happen. It is a real-time sharing experience that makes your mobile browsing even more fun.
As a business owner, it provides you with a chance to share moments that will influence a customer's mind. It is not only a social tool but a business tool that has helped millions of entrepreneurs to put forward their ideas and earn invaluable traffic to their websites. Some of the other invaluable benefits of leveraging this social media tool include:
Sales conversion: As a suave business executive, you need to appreciate that over 300 million shoppers are found on Instagram. Once you create professional images and share them on social media, you are on the right path to earning quality traffic which in turn leads to higher sales conversion. A study by Shopify shows that over 78% of Instagram users visit the platform to interact with sellers before making a purchase.
Reaching new audiences: As a website owner, you appreciate the need for a wider reach and while other social media platforms allow this, Instagram does it better. Your hashtags will enable viewers to follow you based on your posts. By creating optimized hashtags, it becomes easy for interested audiences to follow or like your photos. The Discover tab on the platform is also ideal in helping users to find photos that are relevant to them.
Connecting to other social marketing tools: With the chance to connect to Facebook, Twitter and other platforms, you will get the perfect marketing network for your business. You can also integrate the content you are sharing on Instagram with your email marketing campaigns using available tools.
Instant connection: This is of course the core of using this social platform. You will be able to connect with a more active client base as opposed to Facebook and Twitter users. Photos are irresistible and people will always have something to say or simply like. This means you have a chance to connect with relevant users who will then start following you and interact more closely with your brand.
The Harsh Reality of Managing an Instagram Account
Well, there is much more you can do by using Instagram but is it really as easy as it sounds? For you to get the most out of your account, you need to be actively involved. Now, assume you are a business entrepreneur who is involved in other activities.
How well will you manage that fascinating account? According to a study on Forbes, over 70% of Instagram users avoid accounts that are not regularly updated. This makes it important to constantly update, like, follow and engage with users if at all you are to reap any benefits. Your users will get weary of waiting for a week before they see any activity and with your competition observing your trend, you can bet they will jump at the opportunity to outgun you.
Automation as a Godsend
This is where automation of your account management comes in. With instamacro.com you have a chance to reclaim your spot by ensuring that your account is ever active even when you sleep. This is an integral partner in your Instagram campaign because it automatically likes, follows, and even unfollows on behalf of your account.
This is an ideal tool to enable you to get the crowd that you deserve by earning yourself some engaging followers. This is actualized by using your preferred hashtags to ensure only relevant users are targeted. If, for instance, you have a taxi service in New York, you can select tags such as #TimesSquare, #NYC, #TaxiNYC among others.
If you have been wondering how you can become a hit on social media, Instagram provides you with a very apt platform. By going for automation, you will be optimizing your experience. Not only will you earn more followers without lifting a finger, but you will also save a lot of time and enjoy stardom which translates to higher sales conversion on your site.
Once you set the Instamacro account on your mobile using your log in credentials you are good to go. You just need to select what you want the system to do for you and you can sit back and relax without any worry in the world. It is easy to monitor your account on the interface and in case of any queries, the 24/7 customer support service will have you sorted.