How to Start Your Online Promotion Campaign in a Few Seconds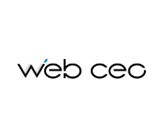 We've been hard at work over the past few weeks making enhancements to WebCEO Online that will make our tools even easier to use. The most important update of November is the new 'Add New Project' Wizard that guides you through the process of starting your promotion campaign.
You can check other WebCEO Online updates at https://online.webceo.com/news/. They include Site Auditor and Rank Checker updates, PDF reports enhancements and some other smaller updates that made WebCEO even better than before.
Let's proceed with the 'Add New Project' Wizard. Log in to your Web CEO Online account and click on the 'Add' button to add a new project. While you enter your website's URL, WebCEO will validate it to assure there are no mistypes.
Note, that now you can add names with native language characters (Arabic, Hebrew, Chinese, Cyrillic, etc.).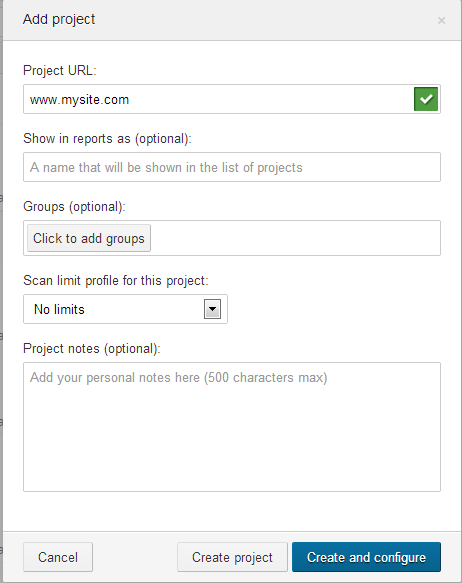 The next Wizard step will help you to integrate the Google Analytics account associated with this site with the WebCEO tools. The information from Google Analytics will be used to help you find the best keywords to optimize your pages for. After the integration your Rank Checker reports will be completed with the number of visits your keywords bring.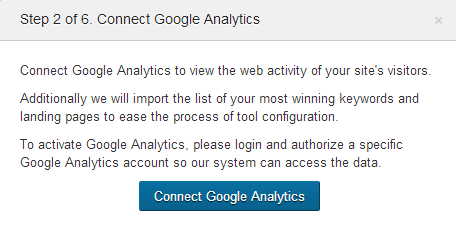 Now, please, select up to 4 domains to conduct the competitive research and you can always be informed about how your competitors are doing.  We explained recently how important spying on your competition is. WebCEO will find domains that are your potential competitors; you can choose from the list or type in domains manually.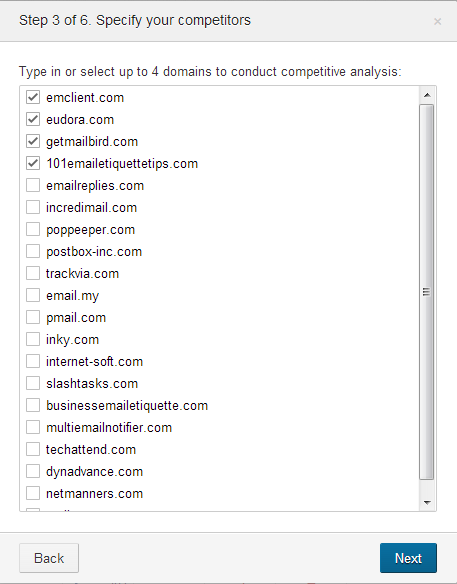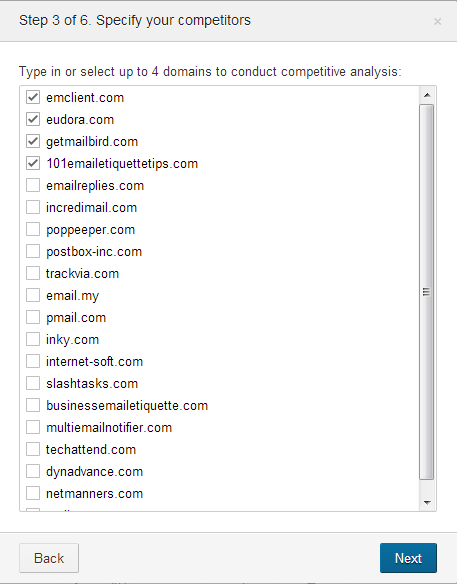 Then you will be able to select keywords that you want to check your rankings for. Later you can conduct keyword research with the help of the WebCEO Keyword Tool. We recommend adding some brand keywords now to get an idea of your current rankings.
On the last step you can specify the landing pages of your site. Landing pages are pages your visitors arrive at after they search for your keywords in search engines and click on your link. These are the pages you will optimize and promote.
Now when you are done, you will be taken to the Site Dashboard where you have your site reports ready for your attention and further work.
Sign up to Web CEO Online now to start your successful SEO campaign in a few clicks.