Impress Your Client with Professional Marketing Reports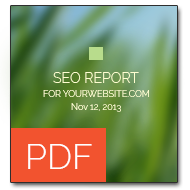 A professional SEO knows that a professional marketing report should show you've worked hard. Your SEO reports prove that you are worth paying for.
How Does Your Client See a Perfect SEO Report?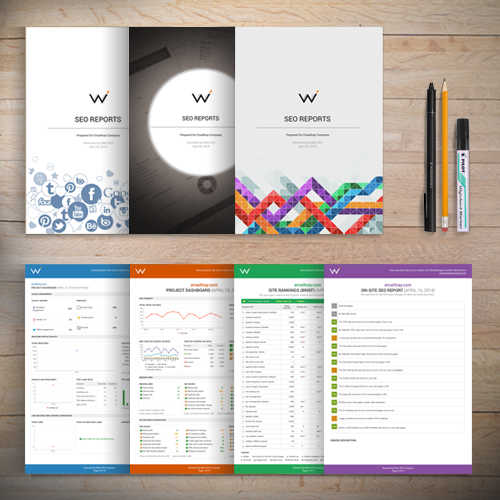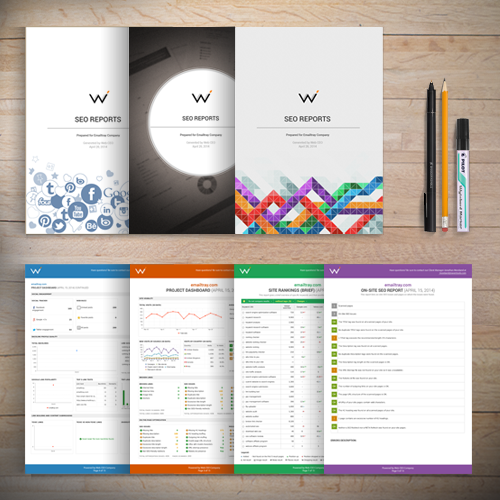 1. Delivered on time.
Well, this doesn't require much of an explanation. A professional report must be delivered on time. There are no excuses to be late with the reports your customers are waiting for.
How Web CEO Online helps:
Schedule all reports to run and be sent via email automatically. On the Mailing schedule tab of the Tasks settings, you can even set your schedule as predefined for all your new tasks.
2. Full of reliable data.
The SEO industry is full of myths and self-proclaimed experts. What your clients need is to get reports with data they can trust.
How Web CEO Online helps:
We have been in the world of SEO since 2001 and we know how to gather reliable data.
The lightning-fast Rank Tracking tool is created to provide you with the data you need, whether you want to track organic results or monitor all types of blended results or the results for local searches. Specify your target location in the Rank Tracking tool Settings to be sure you get the same results that real-life searches will get in your target area.
Our hand-picked list of local directory websites, to submit to will help you to improve your clients' local rankings. You can make a report of the new backlinks you create this way and you can report statistics that represent the buzz you've created for clients on social media. Web CEO Online uses Ahrefs backlink data processed with a special formula to monitor and analyze your clients' backlinks so you can, among other tasks, identify toxic links and report these to your clients for possible action.
Integrated Google Analytics and Google Webmaster tools, in addition to WebCEO's technology, help to craft the individual promotion strategy for every client.
3. Clear and easy to read layout.
If a client wanted to deal with ranking factors, rel=canonicals and other SEO magic, he would practice optimization by himself. You are here to guide him through thorns and thickets to obtain high conversions with your reports being a roadmap.
How Web CEO Online helps:
Updated Web CEO reports show data in the most convenient and clear way. All applied filters are described in the report heading so you can read them in a glance.
When you set reports that are emailed to your clients automatically, you can fine-tune the reports by configuring filters and you can choose how data should be sorted. To apply filters and sorting, go to the automatic report emailing settings and click on the 'Configure filters' link in the 'Emailed reports' tab.
Add a Professional Touch to Your SEO Reports
You can customize and brand your interface (even without White Label Domain activation). Add your own favicon, customize a home button, add your main logo as the header image with text if you wish & customize the Web CEO Online footer with your own links or "copyright". Note that you may now use different logos between your PDF reports and branded Web CEO Online interface.
You can customize a cover page of the PDF reports and configure a report layout to suit your business brand.
Use the Web CEO logo or your own logo on a report's cover page and add a report title and description if needed. You can use one of our new predefined background images, or use your own custom image.
To customize a report layout you can add your logo, header and footer texts. Use a printer-friendly color scheme if your reports are meant to be printed.
If you still haven't used Web CEO Online for professional looking SEO reports, do not waste time and register for free now!