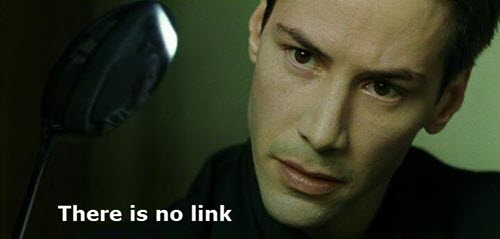 Google keeps on sharpening its guidelines by adding new signals to its ranking algorithms. For the past ten years links were used as the main element of the Google ranking system and this was like a gold mine for link hunters. Google was not as smart at link scheme detection as it is today. Those were the Dark Ages in the web world. The black hat SEOs flooded the web with spam links generated by link exchanges, link farms, direct link buys, blog commenting and low quality guest posting etc.
Today, Google has eagle eyes. With the release of the Google Penguin and Panda Updates, and the webmaster's sacred book, links have partially lost the status of being the primary ranking signal. Deeper signals now count a lot more than they did before, i.e. social media sentiments, brand keyword mentions, citations.   In other words, a link-building strategy still matters, but the algorithms are changing.
In March, 2014, Google filed a patent in addition to the Google Panda Update which stated that "implied links" were an additional trusted way to measure the authority of a brand.
While actual hyperlinks (aka, express links) are under close surveillance by the Google Spam Team, implied links (keywords that obviously refer to a specific brand, especially in context with the words around them) are in great favor for being organic, relevant and unbiased. These links without links have become a new, more trusted way to gauge the authority of your website. Google scours social media for them as well as the rest of the web.



Implied links are now one of the hundred possible ranking factors. We highly recommend you to balance your backlink profile with non-linked references to the Title of relevant landing pages plus relevant keyword phrases + brand names. This will keep your website from Google Penalties and establish a strong connection between your brand mentions and your website. The places where it is vital to run your PR campaigns and build links are:
Third party review sites
Local business site listings
Note: in order to improve rankings, be sure to include proper citation information: Name, Address, Phone.
Note: most of the reputable blogs accept guest posts with non-linking references that are actually implied links within the copy with links to social media profiles in bio sections).
In order to be able to analyze all of your brand mentions over the web on a daily basis, use the Web CEO Web Buzz Monitoring tool. Also use Google Alerts for your branded terms and start to track what folks are saying about you and your competition. Take part in discussions on high authority expert blogs and niche-specific groups built on social media platforms.
The more you are mentioned on other sources, the more links are built to your site and the higher the risk that a low quality sites link to you.  Don't forget to check your backlink profile quality on a monthly basis in order to keep it free of toxic and low quality links. The Web CEO Backlink Quality Check tool provides a clear picture of your backlink profile with a detailed list of harmful links.
To summarize, the below graph will put all the pros and cons of using implied links:
| PROS | CONS |
| --- | --- |
| Establish relevance between branded search queries and your website | Don't pass link juice and add no value to PageRank |
| Balance your backlink profile in order to save you from Google penalties | Don't contain any no-follow or do-follow attribution |
| Increases online brand awareness |   |
| The use of brand citations enhances social media signals |   |
| Brand citations improve local rankings | |