The Value of the Hashtag: 4 Tips for User Generated Content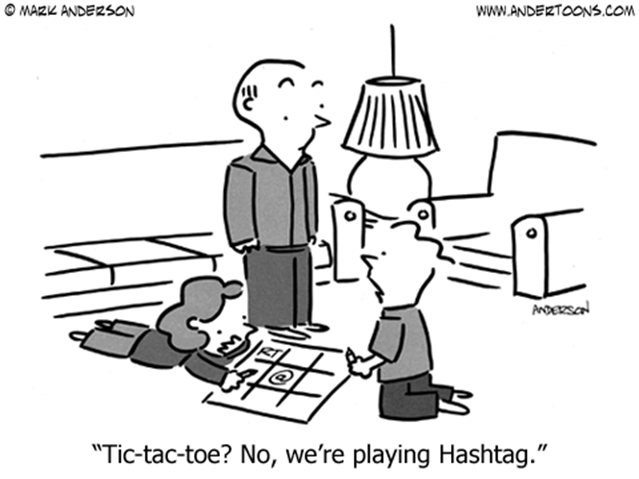 Hashtags are everywhere. Ask the youth today what the symbol is, and that's what they'll tell you – they've never even heard of a "pound sign." But as a marketing professional, what are you supposed to do with hashtags and how can you create a great one? Can you just adopt some from the mainstream, like the infamous #TBT for Throwback Thursday, or do you need to make your own?
The importance of hashtags lies in their ability to help your brand aggregate user generated content and extend your following by creating a short, memorable slogan, and it's not hard to do. For those still grappling with the format, however, we've pulled together a few key tips that will help you create catchy hashtags for your social media posts, but don't forget to ask for help from millennials in your own workplace.
With these tips and a little support, you'll be tweeting like a millennial in no time.
Keep it Simple
The best hashtags around are short and simple for a few reasons. First, hashtags emerged on Twitter, which has a 140 character limit for all posts. Users didn't want to waste their characters on the hashtag. The second reason hashtags are brief is because it makes them more memorable.
When trying to create a hashtag for your own brand, focus on keywords that will bring more people to your posts and keep an eye on what's trending. If you can apply a trending keyword or hashtag to your own work – they'll pop up alongside your Facebook and Twitter feeds – do so, and watch the post views grow.
Have a Mission
One mistake many people make when using hashtags is applying them for no real reason. This may be fine if you're a teen posting for your friends, but as a company, your hashtags should have a role in your overall marketing strategy. For example, hashtags are a great way to encourage users to create and share images for inclusion in visual commerce. When users take a picture that they want your company to see, they'll tag it with the hashtag you've provided.
Be Original
When you create a hashtag, you want it to be specific to your company, or you'll have to filter through thousands of unrelated posts to find what you're looking for. That's why it's important to test your wording before you launch a hashtag, in case another brand or movement is already using it.
Take Marc Jacobs' widely successful #CastMeMarc campaign as an example. This hashtag was successful because it offered an inspirational message – everyday people could be models for Marc Jacobs – and combined that with recognizable branding. Had the brand used #CastMeMarcJacobs instead, they would likely have still gotten a great response, but only because they're already prominent. That hashtag is otherwise too clunky.
On the other hand, had the singer Marc Anthony already used #CastMeMarc to find performers for a music video, Marc Jacobs would have found themselves in a bind. Using the same hashtag in these circumstances isn't an option because it would have produced murky results and confused users.
Know Your Platforms
When a topic is trending, it isn't always trending on all of the social media platforms at the same time – something that has a lot to do with the different demographics concentrated on various sites. Before you launch a hashtag, then, it's important to know what platform it's likely to trend on. When you put your hashtag on the wrong site, there's a strong chance that no one will even see it.
Hashtags are one of the best ways to draw more attention to your social media posts and increase your ROI in this area, which is why it's so important to integrate them into your marketing strategy. Start slow – pull out some archival images from the early days of your company for #TBT or hop on some prominent trending topics and build from there.
You may be surprised by just how many more views your posts receive using this simple tool.