The WebCEO Easter Special: Get More Bunny for Your Money!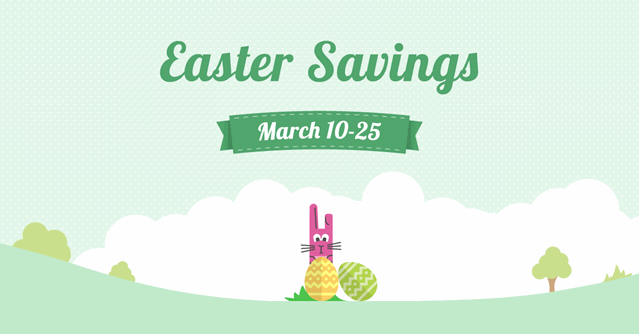 The Easter discount hunt at WebCEO is in full swing! Let us introduce you to our Easter egg hunter, Mr. Big Ears. Just visit our special offer page where you can see our Easter host in all his bunny hopping glory. Here are a few questions you may have that Mr. Big Ears would like to give answers to.
What Is the Point of Your Easter Special, Mr. Big Ears?
Just order any of the Web CEO priced subscription plans (Agency Unlimited, Agency Fixed, Corporate or Startup) and get your term DOUBLED. It's like me getting two eggs instead of one. For example, if you pay $99 for 1 month of a Startup Plan, WebCEO gives you 1 extra month as a bonus. If you pay $297 for 3 months of a Startup Plan, WebCEO will give another 3 months for free.
Is WebCEO SEO Tools Worth My Investment, Mr. Big Ears?
Judge for yourself:
No matter what decision you make, Mr. Big Ears and the WebCEO team wish you and your family prosperity, peace and a happy Easter break!