6 Myths About Using Social Bookmarks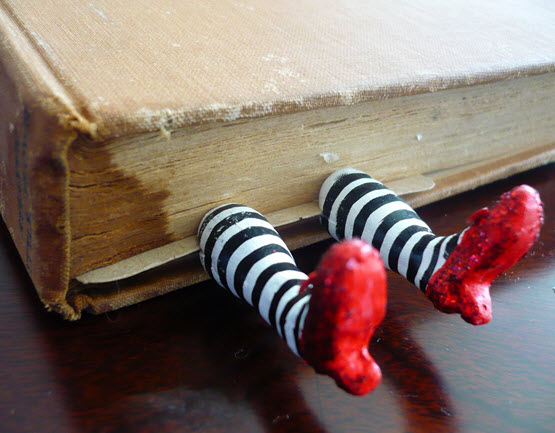 Today you've been looking through an interesting site and tomorrow you won't be able to find it. Of course, you can store your bookmarks in your computer or browser…but what if the operating system, at one point, stops loading – you have to reinstall it. Together with the operating system, bookmarks that you've been collecting for a few months or even years will disappear. In this case cloud-based social bookmarking sites will be useful. You can get access to them from any computer with any browser. Search Engine Journal provides a list of 50+ social bookmarking sites for generating tags, votes and links.
While social bookmarking sites serve as great storage places for valuable content, what about the promotional aspect of all this? How can we use social bookmarking for promotion? Is it SEO-proof or is it a known spamming technique? Here are several myths about social bookmarking sites that will help you decide whether to use them or not in your ongoing online marketing strategy.
Myth 1. Spamming technique or convenient storage
Over time social bookmarks have turned into one of the spammiest resources across the Internet. Site directories, article directories, forums and blogs can have varying degrees of moderation which will cause search engines to value them differently, but a bookmarking site will have no moderation by definition.
Truth: Anyone can add all sorts of links with any anchors to social bookmarking services. That's why links from social bookmarking sites practically do not give any weight to a site and have very little effect on their ranking. Nevertheless, promotion with the help of social bookmarking services remains noteworthy as one of the tools of an optimizer.
Myth 2. Indexation boost of your site or blog
Truth: The information search engines most care about from social bookmarking sites is that the links added do exist and should be indexed. Adding a new site to a few social bookmarking services can significantly speed up indexing of your site by search engine robots.
Myth 3. Growth of your brand awareness
Truth: Links in social bookmark sites affect the image of the site. Moreover, your icon (favicon) is promoted.
Myth 4. Backlink building
Truth: There is a misconception that using social bookmarking can be a good idea to pump internal pages for relevant keywords. In fact, this is a misleading, favorable to the owners of autoposting services in social bookmarking. The attitude of search engines to spammy resources is well known to everyone. Social bookmarking is probably the spammiest resource that you can imagine.
In addition, most of these services use the "nofollow" attribute in outgoing links, some use a redirect, thus eliminating even the theoretical possibility of links to effect promotion.  You're better off earning natural links rather than using black hat techniques.
Myth 5. Increase of Page Rank
Truth: There won't be any increase in PR, even from links with social bookmarks with a good PR. The same thing is true for backlinks…well, maybe some absolutely insignificant minuscule benefit.
Myth 6. Growth of organic traffic
Truth: Indeed, if the bookmark is decorated beautifully, it can become a source of traffic, albeit small. Social bookmarking is not entirely useless in terms of getting traffic from search engines. As a rule, this effect is only possible with low-frequency queries, does not last long and works mostly in Google. There is no sense in striving to do this purposefully.
Tips for working with social bookmarking services
You will need to register at social bookmarking sites, and fill in the form (profile) completely. It is possible to specify the address and contact details for your own website in the profile of many resources.
It is also recommended that you add a colorful avatar.
Be sure to specify the URL of a promoted page – the address of the resource.
Another immutable rule – the link must have a name, a title and a brief description.
Before posting be sure to prepare a link. Use the following principle – the title of the article should be memorable and attract attention. Just think whether you could be hooked in by this title and interested to see what lies behind it. Do not forget to provide the name (just gently) with key phrases. Think about the tags (keywords). Well-chosen tags are always a plus, because these are the keywords that you need.
For a brief description it is enough to write a catchy and interesting text with a key phrase not more than 100-400 characters including spaces. Do not forget that this description is for humans.
You can insert a special plug-in to your blog / site or use a service such as "All Bookmarks at one button or place" and facilitate users to add articles or news.
Use different tags and different descriptions for each of the tabs.
Do not get carried away with this. Too frequent links to the same website from the same account will face a ban from administrators. Do not fail to link to other sites besides your own.
Gurus of the SEO world advise you to add your sites to social bookmarks not more than 2-3 times a week. For obvious spam, strict sanctions may follow on the part of administrators of social services, as well as from search engines.
Do not spam! If you are not spamming, but simply use the services properly, in the future you will not have problems. It's better to spend your free time going for a walk or writing another article, or talking about news regarding your business and your site, rather than sitting down and adding hundreds of pages to your bookmarks.