7 Easy Steps to Get Highly Targeted Traffic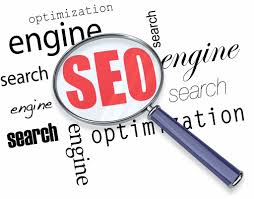 We are often asked how to best promote a website and get targeted traffic. We have an answer. It consists of 7 easy steps you should follow. We have created a step-by-step DIY SEO guide that covers every optimization stage and type of activity that will make your online marketing effective, even if you are new to the promotional process.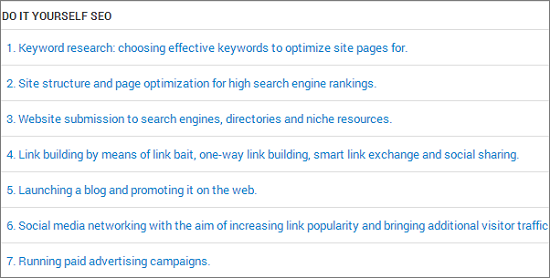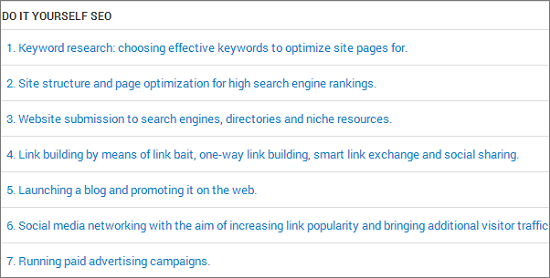 Inside the WebCEO Step-by-Step SEO Guide
The WebCEO Online step-by-step SEO guide consists of 7 important stages of the online promotion process. Each stage consists of tasks you should perform. The best thing about our guide is that we support the latest SEO community best practices with the WebCEO tools and the professional SEO articles provided by Search Engine News, whom we partner with.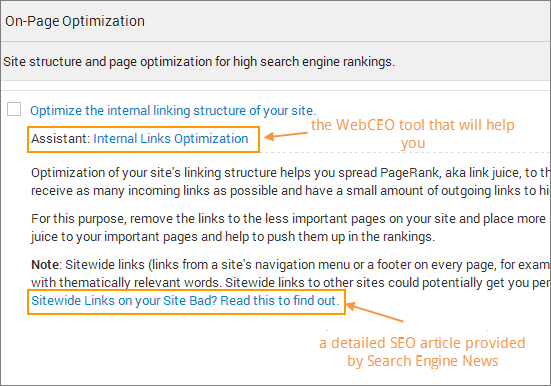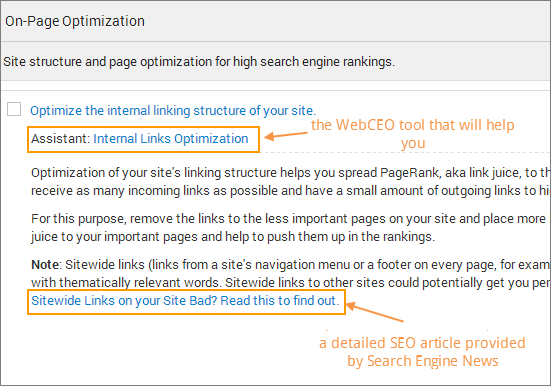 A successful online promotion campaign starts with keyword research. The WebCEO DIY SEO checklist provides you with 6 tasks that show you how to build effective keyword lists using different methods of keyword research.
At the search engine optimization stage you will optimize the content of your websites that are visible to search engines and improve the structure of those sites to get more search engine visibility. This stage includes basic SEO milestones, site structure optimization, black-hat SEO control, local search and social media optimization, and a competitor analysis.
Now when your website is optimized for high rankings, you can create an XML sitemap to inform search engines about your website and submit your content to the most popular content directories. In this section of the step-by-step SEO guide you will find the best advice on press release writing and distribution and learn how to do guest blogging wisely.
 The link building stage is full of reliable white hat methods of getting relevant backlinks. Here you will get practical advice on using link baiting and social media marketing.
An online business promotion can't be complete without a blog. A blog is the best way to produce fresh content that search engines love. Complete the blogging activity SEO checklist in order to promote one the best way.
The latest social media optimization and promotion best practices are highlighted at the social networking stage of the DIY SEO checklist. You will get an up-to-date social approach to web promotion that includes the proper way to work with LinkedIn, Twitter, Facebook, G+, Quora, Pinterest, Community Answers, news.
The paid advertising section shows how to use PPC advertising, on-site and on-network advertising, mobile ads, email marketing and affiliate marketing to grow your business's online presence.
The WebCEO Do It Yourself SEO Checklist is available to the users of any WebCEO plan (Free, Silver, Gold or Pro) with no limitations. It can be found as one of the widgets in the Project Dashboard. Sign up for free to promote your website for yourself.