7 Freelancers Every SEO Campaign Should Use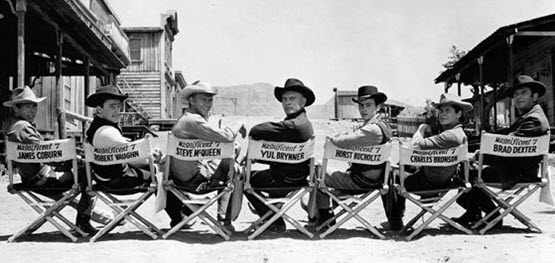 The beauty of SEO campaigns is that they can be run from anywhere. You don't need a huge office space to house all your employees.
You can outsource the bulk of the work to freelancers. If you're in the market for an excellent SEO campaign, there are seven types of freelancers that can support your effort.
Writers
Content marketing is a major piece of an SEO campaign, and unless you have endless time on your hands and plenty of talent, it's just not possible without freelance writers. They pose several advantages that an in-house writer cannot, such as reduced overhead, since freelance writers are generally paid on commission or by the hour rather than on salary with benefits.
Some companies choose to order all their content from content mills, which is certainly an affordable option. However, the material from content mills is often riddled with errors, duplicates information from elsewhere, and therefore appears on multiple websites throughout the Internet, which is not good for your overall strategy.
An excellent freelance writer ensures high quality content at an affordable price. It's not that difficult to find good writers and other dependable freelancers on freelance marketplaces.
Web designers and programmers
If you want to drive conversions once you've drawn customers to your website, you'll need to have a well-designed, easily navigable, and highly functional website. By hiring a freelance web designer and programmer, you can have the stylish, easy-to-use website that does the job without killing your budget.
These professionals can design your website from the ground up, and then you can keep them on retainer in case you run into any bugs. When it's time to update the site, give them another call and they'll take care of the necessary upgrades.
IT professionals
Having an IT professional at your disposal is the best way to ensure that your online operation will stay up and running no matter what. They can answer general tech questions as well as fix small and large technological glitches as they occur, which they inevitably will.
Small businesses and startups have an especially difficult time harnessing their own freelance department, so an IT freelancer will likely be your best option. When you're looking for an IT freelancer, check to see if the person is collaboration certified, which means that he or she has the expertise to work with your collaborative software and specific technical needs.
Project managers
Chances are you have more projects in your current SEO campaign than you can handle. Delegate some of those responsibilities to an independently contracted project manager.
This type of freelancer has a unique skill set that encompasses organization, leadership, and communication. He or she can take the specifics of your project and work with your team of freelancers, and even in-house employees, to improve overall efficiencies and productivity. 
Web analysts
A major element of getting ahead of the competition in SEO is being able to monitor web traffic, for both you and your competitor. It's a major task that could easily take up all your precious time if you let it.
So it's a good idea to outsource this activity to a professional who specializes in monitoring web data and analytics. Such people can help you stay effectively ahead of the competition, and report back to you about what changes you need to make. It's a far more efficient and accurate way of monitoring web traffic.
Social media specialists
Social media engagement is another SEO task that requires near-constant attention. In Internet time, if you don't respond to activity on certain social media sites within two hours, you can be viewed as a negligent business.
Delegate this time-consuming responsibility to a professional who can handle the constant demand for social interaction. This person can also help you monitor your social strategies and improve them as you go.
Graphic designers
Content creation involves more forms than just prose. Graphic design contractors can make videos, infographics, memes, and more to boost your social campaign.
Consumers respond extremely well to visual content, so having a graphic designer on hand could make all the difference between content that's shared hundreds of times and content that gets no attention and garners no feedback.
As supplementary to human resources there are free and paid digital marketing tools that can increase the effectiveness of your SEO and marketing campaigns and bring your brand on an industry level.
Don't make your SEO campaign any harder than it needs to be. Call in the expertise you need to accomplish the necessary work while improving your bottom line.