9 Steps to Do SEO for Hotels, Restaurants and Cafés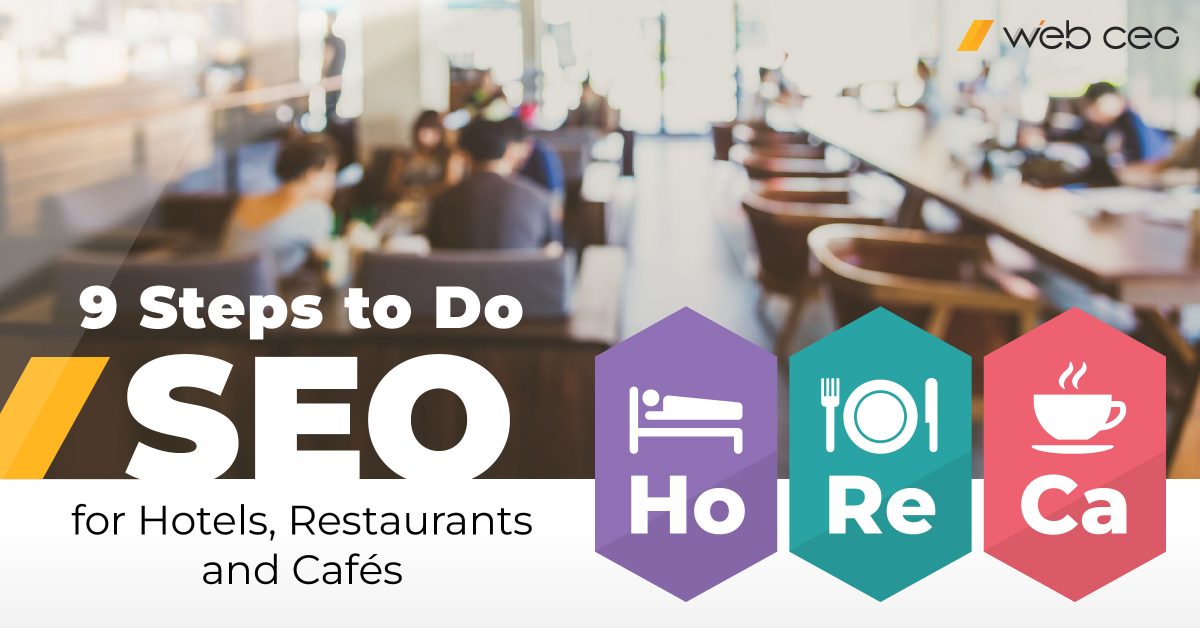 The glutton called the digital era is swallowing everything it can. Even the HoReCa industry (short for Hotels, Restaurants and Cafés), one of the unshakable bastions of live human interaction, hasn't been safe – and now the Internet has seeped into every element of the trifecta. Websites are springing up like mushrooms after rain, and SEOs swoop down on them, each hoping to be the first to take their clients to Google's page one. Swooping is good.
Since no two industries are the same, SEO slightly varies from niche to niche. What should you expect from SEO for hotel and catering services? Do you know how to promote a restaurant online? Let's meet the devil who lies in the details.
1. Catch ONLY Long-Tail Keywords
The food service industry is pretty demanding about keywords. Short-tail is not an option at all. What's more, everything that isn't long and clear enough can be put in the short-tail category. You won't get far with something seemingly specific, but modest like "hotel in Melbourne". Better examples are "family hotel in Melbourne" and "hotels with balconies in Melbourne".
When choosing long-tail keywords, be sure they stay true to their name. HoReCa industry doesn't like anything in the middle ground, be it living conditions in hotels, quality of restaurant management or, of course, SEO.
Find the most optimal keywords for your site with WebCEO's Keyword Research tool. Don't forget to set your location in the settings to see how often your keywords are searched locally.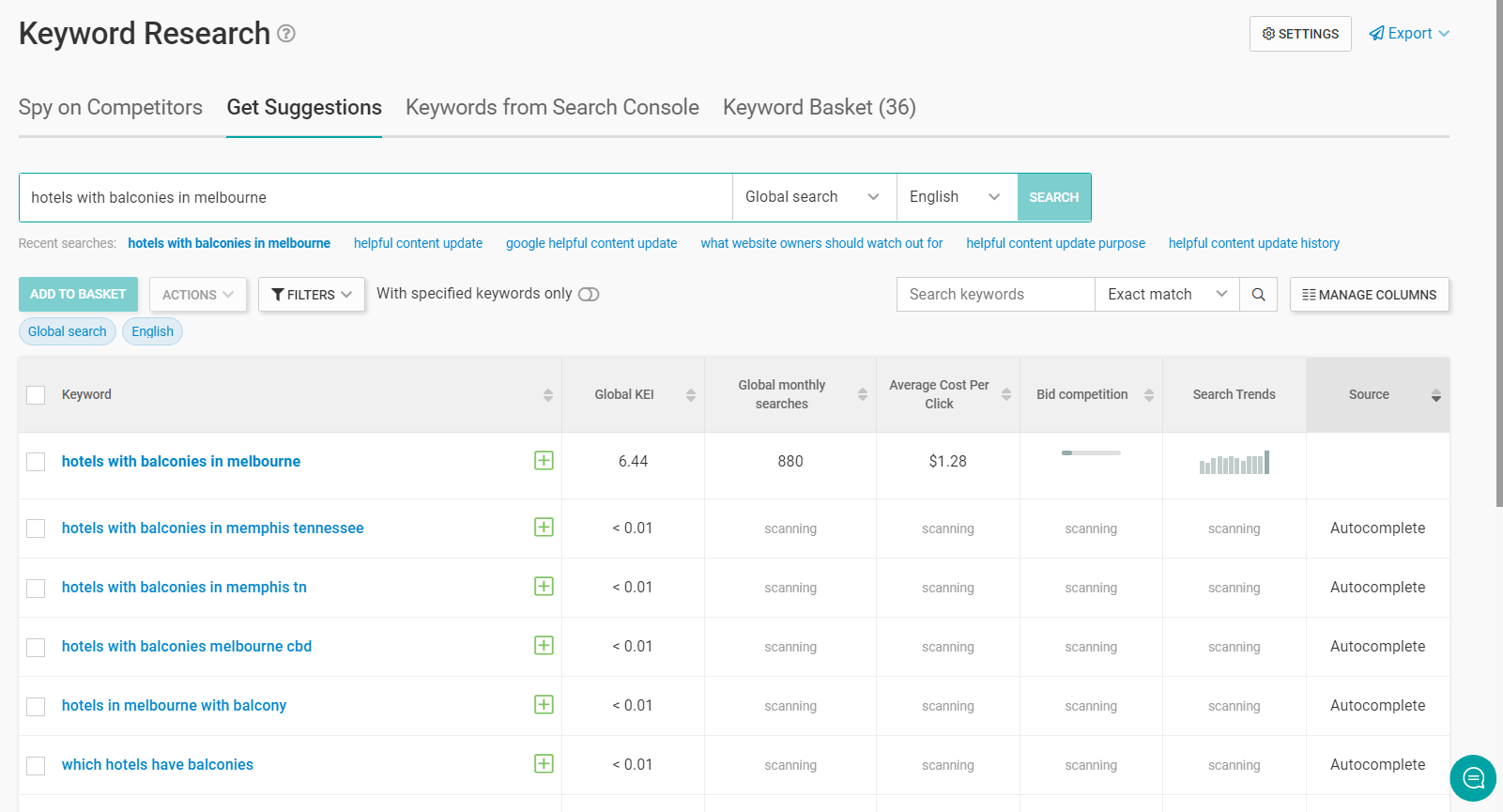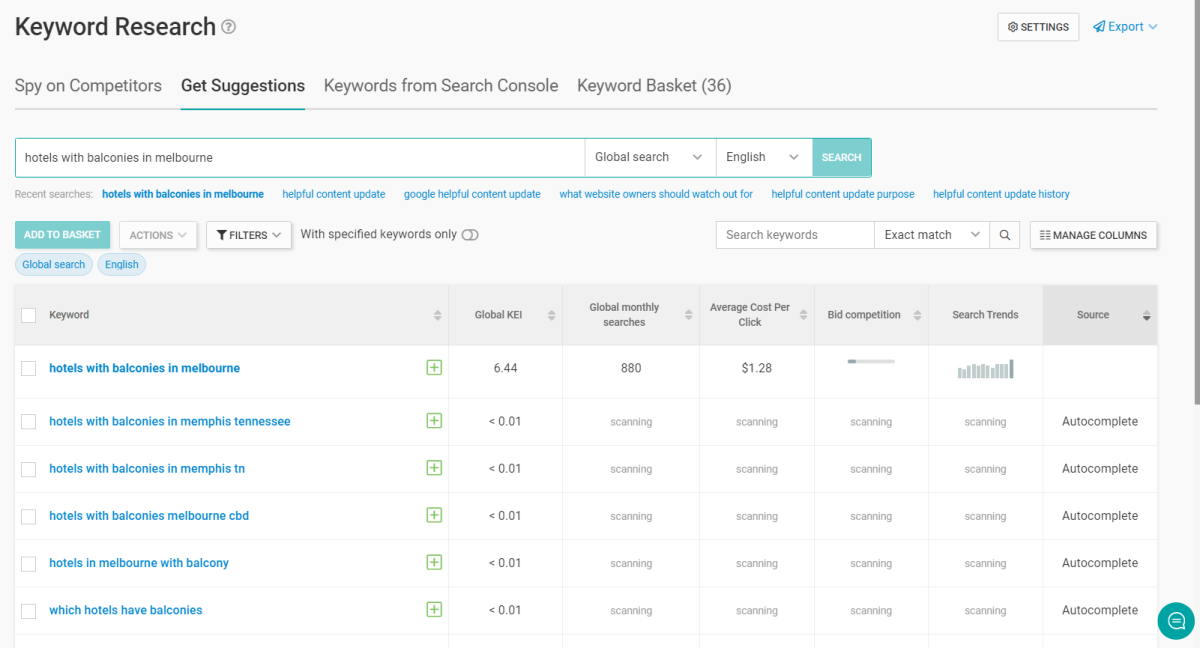 The bar is set so high for reasons more important than traffic and beating your competition. You need to be upfront with what your service has to offer, and it has to be reflected in the keywords you use. Be specific, and visitors will never be disappointed in your site.
And while we are still on the topic of long-tail keywords, there's a rising wave you should try to catch: voice search. That's 20% of mobile searches that can lead to your site now, and there will be more in the very near future. It's a trend to live by. What do you need to optimize your site for voice search? Many websites have found this winning formula:
A question, as spoken by users into their devices, placed in the headline
A detailed answer, covering all important points and placed under the question
Content written in this fashion tends to show up in ordinary searches, too. Question + immediate answer is a format especially liked by featured snippets.
2. Write content both for customers and search engines
Once you have your keywords, it's time to put them to good use. There are a few simple rules for doing it.
1. Put keywords in these places on the page: URL address, title, meta description, H1-H4 headings, text's body, image titles and ALT tags.
2. Avoid using the same keywords on multiple pages, or they'll end up competing for rankings for their keywords. It's a pesky problem called keyword cannibalization.
3. Don't repeat keywords to the point they make your texts look weird. This is another SEO-unfriendly activity known as keyword stuffing. Include your keywords, but make sure the texts look natural and are a pleasant read.
4. Don't hide keywords (and content in general) by making it the same color as the background or through any other means. Search engines will interpret it as an attempt to cheat the rankings and issue a penalty.
5. Put keywords in your internal links' anchor texts. It will help the pages on the other side of the link rank higher for those keywords. Likewise, avoid putting your own keywords in the anchor texts of external links.
In order to check optimal keyword usage on your site, add its pages in WebCEO's On-Page Issues tool and see if you missed anything.
That's how you optimize your content for search engines. What about optimizing it for users? Your content needs to be attractive to them, too. You can accomplish this in various ways – some of them general that could apply to all sites, others more closely related to the HoReCa industry.
When filling your site with content, it helps to remember it isn't just about you. It's about your customers and what you can give them. So rule number 1: don't oversell yourself. Present your brand in all its glory, but don't overdo it. Design your content to keep the visitors hooked and make them come back for more.
What are some ways to make your content addictive?
Actively use images and videos. You are going to need them for a website in the HoReCa niche, I can guarantee. Show your prospective customers the nice place and tasty food that await them, and tell them a story, too. More and more businesses have been mastering VR photography and creating 360° panoramic shots – it's a trend that's going to be hot in 2018.
Add the option to book your services online. You'll need to ensure your site is user-friendly and easy to use, especially on mobile devices.
Avoid using overly professional language. Every industry has its own slang and acronyms, but you shouldn't use them to communicate with your audience. Talk with confidence and professionalism, but make sure people understand you.
Introduce your staff. Let your customers see the faces of the people whose job is to give them everything for a pleasant stay. It makes visits to your website feel more personal and builds trust to your business.
Show what happens behind the scenes. Has anything amusing happened recently? Have your chefs struggled with cooking a massive lobster? Maybe you'd like to share a secret that's embarrassing, but not too damaging? Customers enjoy gossip like everyone else. Give them something to talk about.
3. Build internal links with care
Have you heard about the Hitler Wikipedia game? You start at a random Wikipedia page and try to reach the article on Adolf Hitler in as few clicks as possible. It is said that five clicks are the maximum for even the most unrelated pages. I've yet to go under a dozen, myself. Maybe I'm playing it wrong.
My Hitler hunting skills aside, this game is a testament to Wikipedia's outstanding internal linking structure, chaotic as it may be. I won't encourage you to organize such games on your HoReCa site (as most people would rather spend their time making reservations), but do make sure there's a short "distance" between any two pages. Make it three clicks, though, not five. Leave no page unlinked (also known as orphaned) or without links to other pages (dead ends).
Most importantly, a site in an industry like food service, where content needs to be organized, is going to need a navigation bar. Make it possible to reach your most important landing pages from the top of the screen.
4. Backlinks and local search, all at the same time
Link building is a crucial element of SEO for any site that wants to reach page one of Google. However, for websites in certain niches like catering services, this task is a bigger challenge than usual.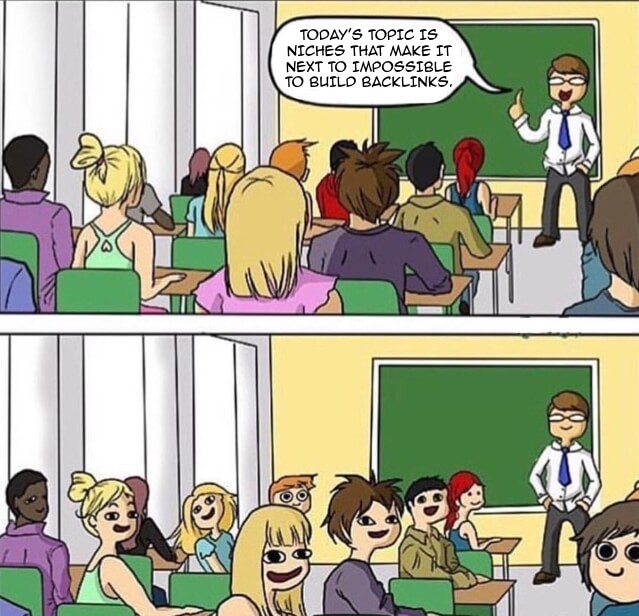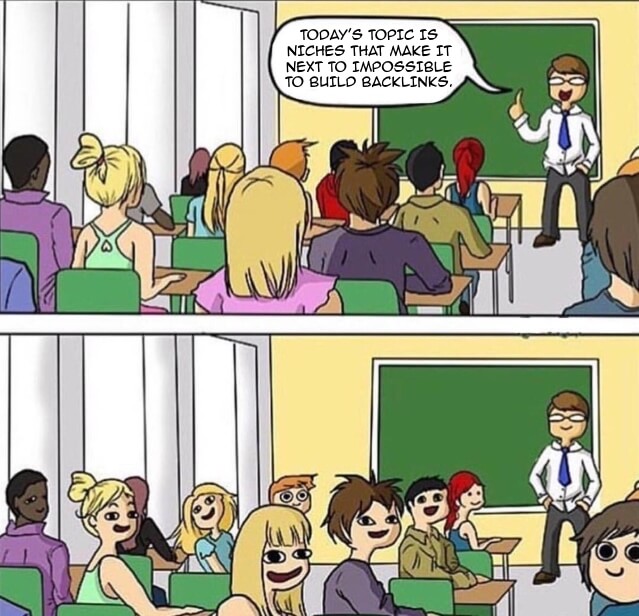 This is largely because for catering services, link building is closely tied with optimization for local search. We don't have the technology to download meals yet (although home delivery comes close), so the goal to make users show up in person remains – and for that, you need to know how to do local SEO for restaurants, cafés and hotels. Whichever is yours.
Build your backlinks where users deliberately look for a place to rest and eat. Create listings for your business and fill them out with all the information you can in places such as:
If you can find more, by all means!
With that, you have backlinks from high-authority resources, some of which are used by prospective customers before they check Google.  And you should appear on Google Maps, too – speaking of which, you should embed it on your website, as well.
To keep track of all backlinks, you can use WebCEO's My Backlinks Tool. You will have the possibility to track the quality of your backlinks and see which links can harm your site's rank.
Some other means of building links to your HoReCa site include:
Colluding with local bloggers who write about hotels and restaurants
Reaching out to colleges and universities whose alumni might come to work at your establishment
Reaching out to airports and travel agencies in other parts of the country and world whose sites have lists of nearby hotels and restaurants
Donating to local charity events
Guest blogging
5. Leverage structured data
Marking up information is highly recommended for websites in the food service industry. They have a lot to tell their potential customers, a lot that could be shown directly in search results. That's what structured data is for: to signal search engines about useful information that deserves to be put directly in SERPs. I'm surprised it isn't a ranking factor yet.
Suitable Schemas for the HoReCa niche are:


There's plenty you could tell your customers about your establishment: your review score, your prices, your address and open hours… There's a line of code for every relevant bit of information and little reason not to use them.
There are several ways to mark up information on your site. Microdata, JSON-LD, RDFa – pick your poison and roll with it. JSON-LD looks so compact and clean, it makes me want to learn JavaScript this year at long last. And maybe I will.
6. Optimize for mobile devices
Something to keep in mind is that people access the Internet from all sorts of devices. Good old desktop PCs and laptops are still in fashion, but the younger mobile phones are growing more popular than ever. What does this mean? Screens come in many different sizes, and all of them are meant for browsing the Web. Your site needs to show properly and be usable on all of them. This calls for mobile SEO!
Give your website a responsive design that will make it automatically fit any screen.
Make the text and interactive elements (such as buttons and checkboxes) large enough so mobile users won't have to zoom in.
Maximize your site's loading speed. Host it on a good server, reduce the images' file size, optimize the pages' code and avoid unnecessary redirects. Test your site's speed with WebCEO's Speed Optimization tool.
Make sure the website isn't suffering from any errors, the most innocent of which would be a broken link. Scan your site for errors with WebCEO's Technical Audit tool, and if it finds any errors, fix them as soon as possible. Site errors are user experience killers.
Avoid using interstitials that obstruct the screen. They are a nuisance that affects user experience almost as badly as site errors. Acceptable types of interstitials are those that ask for the visitor's age or inform them about the use of cookies.
7. Research your business competitors
All sites on the Internet compete with each other for rankings, traffic and visitors. It's kind of inevitable when there's over a billion for them. Your site is going to have to surpass its own number of competitors, too. What can you do to get ahead of them?
8. Be active in social media
These days, it's next to impossible to find a hotel or a restaurant that isn't active in social media. Unless they've only just opened. Even then, they'll be encouraged to create accounts and start posting. Social media's appeal for businesses lies in robust interaction with their target audiences – enough to rival real life, I'd say. It's a place to find new customers and develop your relationship with existing ones.
HoReCa establishments have so much to show online that you could involve every major social network in your campaign. Film your interior and outside view – there's a fine video tour to upload on YouTube. Your menu and recipes will make juicy material for Pinterest and Instagram. Facebook is a jack of all trades in this regard. Advance on all fronts and monitor your progress in WebCEO's Social Engagement tool.
There's also the growing trend of ephemeral content which was popularized by Snapchat. It exploits the audience's fear of missing out by enabling content that expires within a day. Organize events at your establishment, announce them on Snapchat and Instagram Stories, and people will show up, motivated by the sense of urgency.
Most importantly, remember that social media is for interacting with your audience. Don't hesitate to ask for their feedback and engage in conversations.
9. Earn a great reputation online
Where your brand is concerned, there is no room for joking around. Without a strong online presence, you risk losing customers to other, more prominent brands; without a good reputation, you risk losing your business or worse. The digital era has brought about many new things you can do to build your brand, but it has also made destroying a brand even easier. Talk about a double-edged sword!
Be sure to keep your ear to the ground and not miss a word about you. Track your brand's online mentions in WebCEO's Web Buzz Monitoring tool and check it regularly. You don't want to start hearing bad things about yourself when they've spread over half of the Internet; it will be too late by then. React to negative feedback as soon as it's there! Address the displeased customer's concerns and, when the conversation is over, make sure their opinion of you is better than before.
Not all negative feedback is harmful, though. You are familiar with gathering and displaying customer reviews on your site, as well as other places like review platforms. The more of them are positive, the better, but a few negative reviews can work in your favor just as well. A discontent voice or two from the crowd will make you appear natural – it's impossible to please everyone, after all. And if you can be seen discussing with the reviewers how your ways of doing things can be improved, all the better.
Remember: brand building is all about the relationship with the people who use your service, about giving. It's no coincidence that prioritizing the users is SEO's main principle, too.
Summary
It's evident to everyone that proper SEO is crucial for the HoReCa niche. Even if your restaurant is inferior in the dishes it offers, if you can get displayed at the top of the SERPs, you will get many more customers and more profits. Many restaurant owners don't care about their position in Google, so you're already one step ahead of your competitors.
Be bold and present a lot of information as long as it's relevant and accompanied by images and video clips! When you start working on promotion and find your restaurant website in the first place on Google, you will realize all the work was worth it.