"Ok Google": How Do I Make My Website Voice-Search Friendly?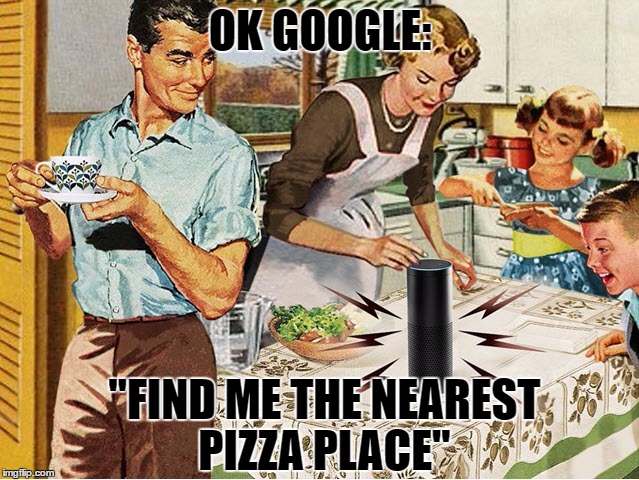 Ok Google, why is voice search so popular on the Web? It's all about the laziness of people. They don't always want to search the Web using a traditional keyboard search. Most of the searchers want to get the right answer right away without having to explore multiple blue links and digging deep into search results pages. With the explosion of semantic search, long-tailed keywords and conversational phrases have become the primary search queries. More and more people now use mobile devices and inbuilt personal search assistants to get information quickly without typing.


The Death of Traditional Keyword Typed Search
According to Google, 20% of searches on mobile devices are now voice searches and by 2020, 50% of all searches will be committed via voice commands. It's become a primary search strategy for specific personal assistant-type search needs, such as:
Fun & entertainment (21%)
Search for local content and businesses information (22%)
Personal voice assistance (27%)
Search for general information (30%)
People interact with voice search mostly on the go, when they are short of time and need accurate info ASAP. Among the most popular means of interacting with voice search are personal virtual assistants: the inbuilt voice recognition tools like Apple Siri, Microsoft Cortana, Amazon Alexa and Google Assistant which help with everyday tasks, set reminders and answer questions promptly. With this hype of voice search use popularity, it's about time to change your SEO strategy in order to target all those people who use voice search on their devices. Listen to the following SEO recommendations which will help you make bold steps towards making your website voice-search friendly.
3 Best SEO Practices that Will Help Make Your Website Voice-Search Friendly
1. Optimize your content for conversational search queries instead of standalone keyword phrases
After the release of the Google Hummingbird Update that uses LSI (Latent Semantic Indexing) technology, search technology moved us closer to semantic search with the improved natural language processing and a better understanding of a searcher's intent.  When writing new blog posts or creating new website pages, think of the context behind the search terms you take from your Google's Search Console search query reports, or keyword research tools. Here are some tips that will help you properly optimize your content for voice search.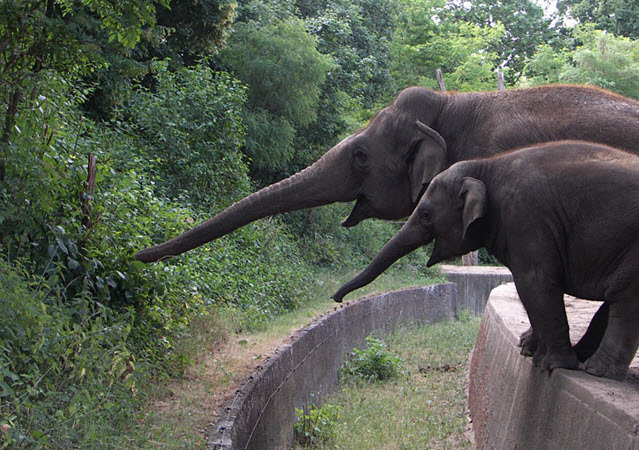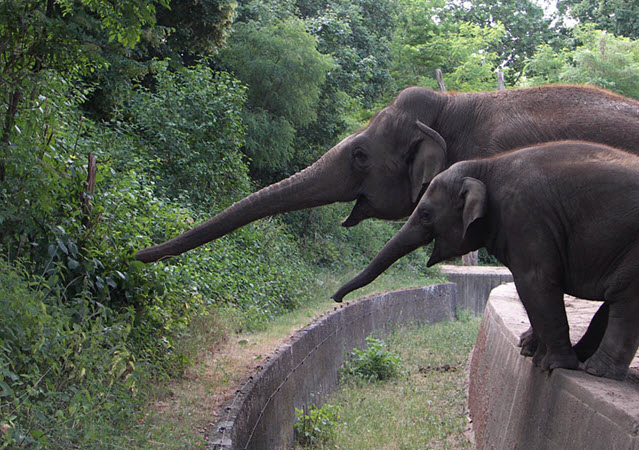 I mean the size of your target long-tail keyword phrases. People can speak 150 words per minute vs type 40 words per minute. Long-tail voice search queries are less competitive and are more likely to convert. The longer and more natural your long-tail keywords the more chances your content will appear in top results for relevant voice search queries. Try to imitate as many conversational "keywords" people may speak out via voice search as possible. Start by adding to your keyword list the search queries which already bring you some traffic. Go to the WebCEO Marketing Analytics Metrics tool and dig into the Google Search Console Top Queries report. Make them more complex by adding some descriptive characteristics or geo location landmarks specific to your business.
Enhance your content with answers to customers' questions
According to Google, question queries have seen a 61% growth in recent years. First thing you should do is to understand what kind of question-like queries are applied to your niche and your brand and stick to those that apply to your website content. Expand your keyword map by adding 5W (What, Who, Why, When, Where) and How questions which help:
– Find your business
– Understand your business
– Identify the value of your business and benefits for prospects.
Use the Answer the Public tool and Q&A platforms like Quora to generate question phrases from your long tail keywords. Use this list of question phrases to build a FAQ page or write blog posts on specific topics. Such places are perfect venues to host long tail question keywords on your site.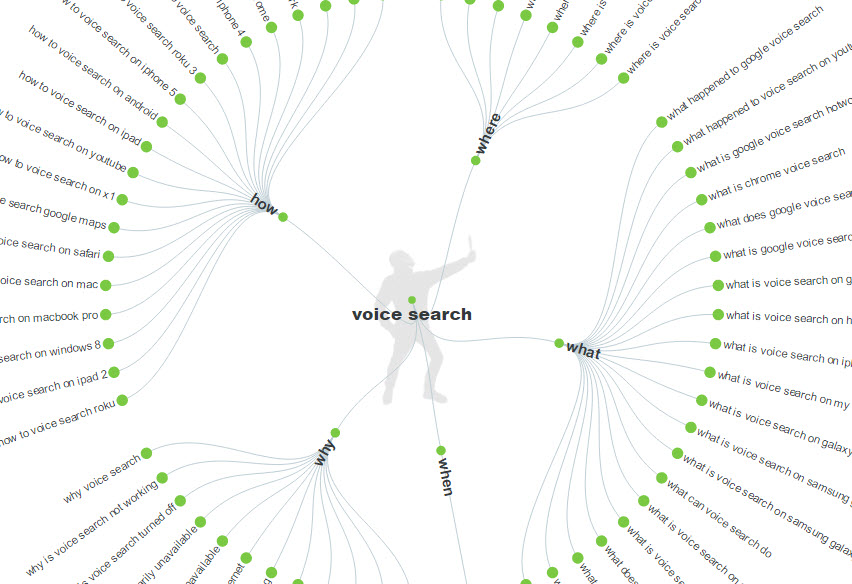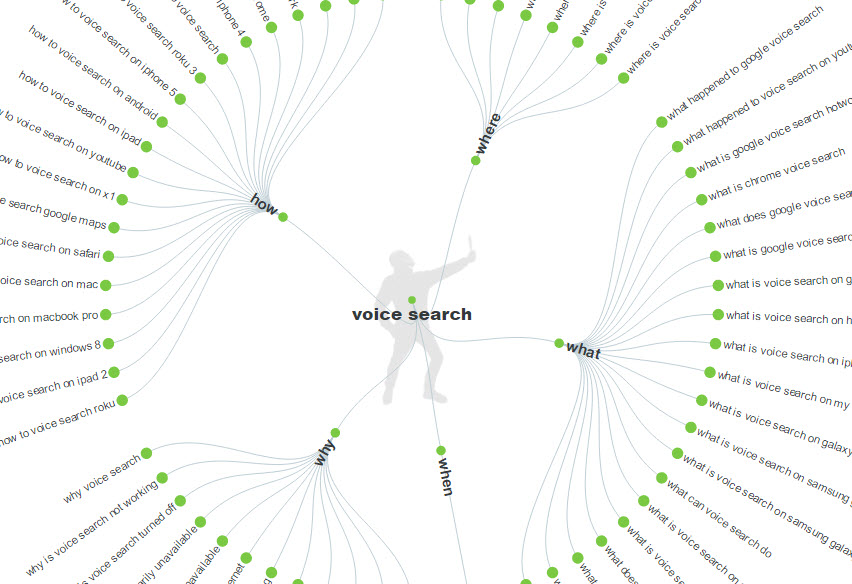 Provide answers to searchers from within featured snippets.
Well-optimized microdata can be a powerful way to convert your potential customers right from search results. How? According to Jennifer Slegg, an expert in search engine marketing, 43.3 % of featured snippets are used to answer voice search queries. People expect to receive a direct tit-for-tat response to I-want-to-know, I-want-to-buy, I-want-to-do search queries and you can give it to them with the help of optimized structured data markup. Be it directions, business hours, phone numbers or other general info, schema.org and Google Structured Data Markup Helper will help you with any kind of microdata optimization.
2. Make your local business vocal
As being mentioned above, 22% of voice search commands have local intent. So, if you have a physical business location, make it easy to be found when people search for places near you. Here are some quick local SEO tips which will help you make your local business near and dear every time people use their inbuilt voice search assistants for local intent searches.
Make sure your business citations (Name, Address, Phone aka NAP) are consistently listed on local directories. There are some useful tools like Yext, Placesscout or WhiteSpark to run NAP audits and manage your local citation optimization.
Earn as many online reviews as possible on Google, Yelp, TripAdvisor etc. Thanks to the Google Pigeon Update, those businesses which have more positive reviews, have higher rankings in local search.
Spy on your competitors' local rankings in order to learn where your business misses out. Use the WebCEO local Rank Tracking tool to get detailed insight into the local positions of your competitors.
Enhance your local business attributes with the help of the Google Business Center.
 3. Go Mobile
As the lion's share of voice search commands happen on mobile devices (20% of mobile queries are voice), it's a must to make your website mobile-friendly, if you want it to be voice-search friendly. Another push for you to make your website mobile-friendly is that Google is rolling out a mobile-first index. Make sure your website passes the Google Mobile-Friendly Test and has good Page Speed performance.