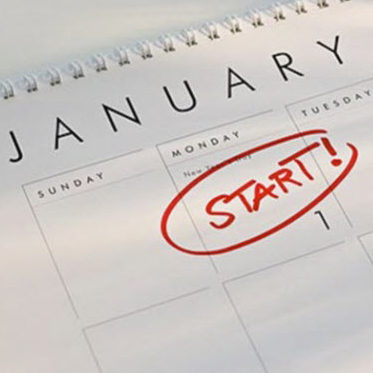 It is New Year's Eve and you want to follow the annual tradition of making those resolutions that, let's face it, you won't be fully keeping. We make resolutions with the best intentions but January ends and we forget most of them.
However, if you are an online business or rely on your site to bring in valuable business then there are some resolutions you seriously should think about making and keeping during 2013.
Do not start 2013 with false resolutions; start with the year by making your business prosperous.
1. Start with a full SEO audit.
This will help you understand what's happening on your site so that you know what needs to change and where you'll need to invest in your site to make it happen. A qualitative SEO audit involves looking at elements like your internal and external linking, code validation, URLs, redirects, digital assets, mobile presence, conversions, etc, to find areas of strength and weakness. The actual analysis is broken down into five large sections: accessibility, indexability, on-page ranking factors, off-page ranking factors and competitive analysis. With your audit in hand, it can be a lot easier to develop an actionable plan for the whole year.
2. Adopt more effective tools.
It's high time to review your marketing toolset. Take another look at the tools you're using, the applications you're depending on and the work environment you've set up for yourself. Is it working or are you still struggling to spend your office hours as productively as you can? The less you have to worry about how you work, the more you can focus on what you're working on. Here Web CEO Online is your greatest helper, especially in SEO reporting. All of the site performance monitoring and quality checking tools can run reports on schedule and save you the time that you can use for being more social, for example.
3. Create your social media plan.
If you still haven't developed a social media strategy for your business, you should do it now. Remember that all your marketing (I mean social media marketing first of all) should be integrated. Your aim is to develop a marketing plan in which nothing is off the table – video, mobile, display advertising and even more traditional offline advertising.
4. Learn more about Local/Schema/Social/Mobile/etc.
Every day there appears to be more and more things in web marketing and social optimization that can be learnt. We all live with a permanent lack of time and you want to read only the most important things (such as our blog 😉 ).  The best way to learn more is to practice. You can make a case for leveling up in mobile, social, video, schema, local, and a lot more.
5. Avoid over-optimization.
Google again and again hits webmasers with over-optimization penalties. Remember the Google algorithm updates from 2012 – Panda, Penguin, Ads above the fold. The updates aim to remove spam websites from the Google results pages (spam according to Google, of course). Your task for the year 2013 is to balance on that thin line between proper optimization and overdoing it.
Keep these promises and grow your online business to new heights. We, in our turn, promise to keep you informed with great SEO and SEM related news, answer your questions and explain website promotion basics, give you social media advice and maintain Web CEO Online as the best SEO toolkit for DIY and teamwork (try our online collaboration feature with logins from your own domain).
We will explain how to implement your New Year's resolutions' promises in our next posts.