The Ultimate Guide for SEO in 2018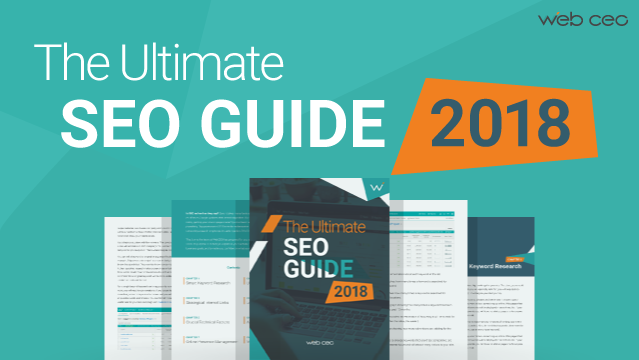 It's good to own a website. Even better when you can make it easy to find online. Few things can beat the feeling of pride and accomplishment when you type a phrase on a random computer, and your site shows up in Google right away, on the very first page. It's proof of a job well done! And your reward will be more new visitors and customers than you expected – sometimes so many you will need an extra hand to deal with them all.
So how to get on the first page of Google? Three things can take you there:
Paid ads where you pay for every click made by others;
Cosmic levels of luck not found in mortal men;
Or a detailed search engine optimization guide that tells you how to do it yourself.
Relying on PPC ads alone will only get you so far, and our supply of luck potions just recently went dry. But we do have a complete guide to SEO, and it's all yours!
But wait! I've heard SEO is incredibly hard!
Is it? Sure, it takes many factors into account, and Google likes to stir things up by tweaking its algorithm every now and then, such as right before Christmas or the 4th of July. But when you know what you are doing, getting your site on page one is more than just a dream – it's a definite possibility. Top positions in SERPs are for webmasters who know how to secure them and give it their all on the way.
This SEO guide contains a strategy aimed at placing your website on the coveted Page #1. Nothing less is worth trying. What are the questions answered in the guide that make this strategy work?
How to choose keywords that will bring you the most user traffic
How to optimize your website to work well on mobile devices
How to build links from authoritative sources
How to make your business easy to find online through local search optimization
How to make your brand unique, recognizable and well-reputed
How to create content that will get your users hooked
How to interlink your site's pages in a way that will maximize their rankings
How to ensure your site is operational and free of errors at all times
Website optimization is no more complex than driving a car. If you've never done it before, even starting it may seem like a challenge – then you get used to the steps, and before you know it, you are going places! Our Ultimate SEO Guide for 2018 is your driver's manual. Its purpose is to help you optimize your website for search engines, to ensure the success of your business goals, and to make you confident in what you will accomplish this year.