Web CEO Update: the SEO Tool Platform Where Theory Meets Practice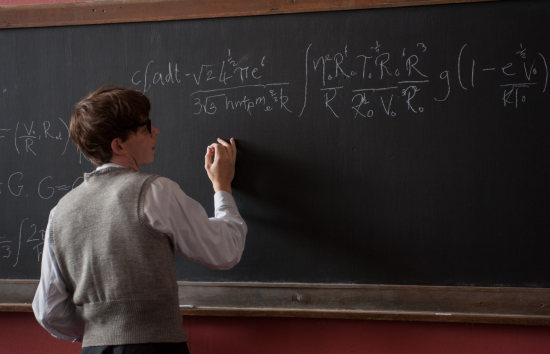 A month has passed since our last post with WebCEO news. All this time we were busy working on new features that you will love. Check out what we've been up to:
Professional SEO Reports in Multiple Languages
We have added the ability to change the Web CEO interface and reports language to any language you want.  Now you can provide your clients with professional SEO reports in their native languages. You can translate by yourself or use the translations your fellow Web CEO users have made to generate SEO reports in any language you may need.
To add languages go to My account –> Languages and add the languages you want to use for your reports or for the Web CEO interface.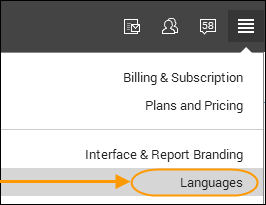 After you choose some languages, a language icon will show in the top right corner of your interface as seen in the image below.
The translation of each language is made by the Web CEO community as a wiki. This means any WebCEO user may change the translation. To use just your own translation from this point on, go to the Languages Settings (My account –> Languages –> Settings) and check the "Do not update translated & untranslated phrases with suggestions made by other authors" option.
If you use the crowd translation feature and notice a translated phrase you can suggest a better variant for, enable the translation mode to change it instantly.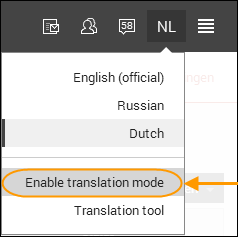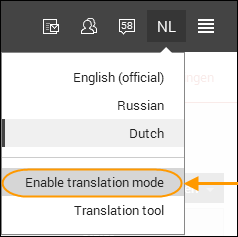 With the translation mode enabled, you will see the 'edit' icons near each phrase of the tool or report you want to translate. This mode helps you understand the context of the phrase. The untranslated phrase icons are colored in orange for you to notice them quickly.


An amazing thing about this feature is that you can use the English Web CEO interface, while your clients will receive SEO reports in their native language! To do this, add the languages through the My account –> Languages menu. Then go to the Client Reporting Settings, choose a specific task you want to change the reporting language for, go to the Message settings and select a PDF report language. When exporting any Web CEO report you can briefly change the language of your interface (remember, the language icon is on the top right hand corner of each page) and then export or mail a PDF in that language, before switching back to your regular interface language.
Quick Batch Project Management
For those of you who want to optimize more than 5 projects, batch project actions have been added. Go to the 'All projects' dashboard to manage your projects.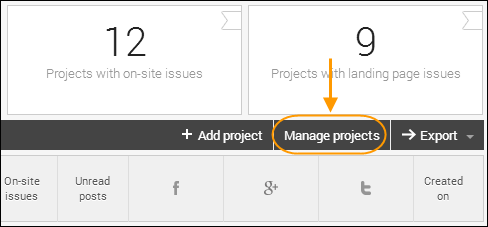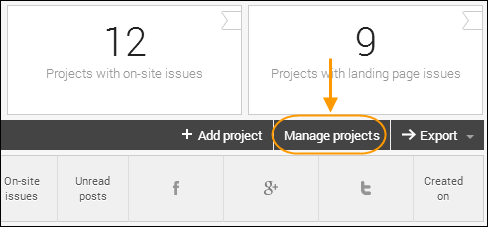 Select the projects or groups of projects for which you want to change the properties, scan schedule or the Rank Tracking tool settings, and do it all at once.
You can now rescan any tools you want for all your projects or for specifically selected ones. To do this go to the All projects batch actions dashboard, check the projects you want to rescan and choose the requisite option in the 'Rescan' menu.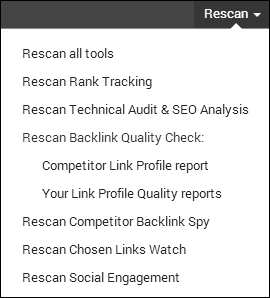 Even More Data for Advanced Analysis
Ahrefs URL Rank and Ahrefs Domain Rank have been added to help you analyze your backlink profile and those of your competitors.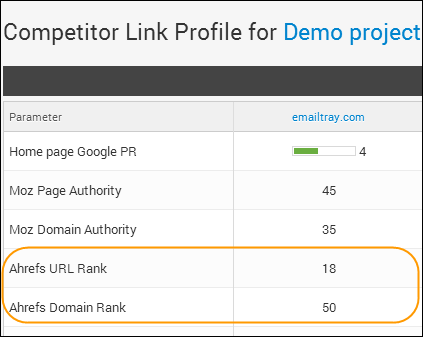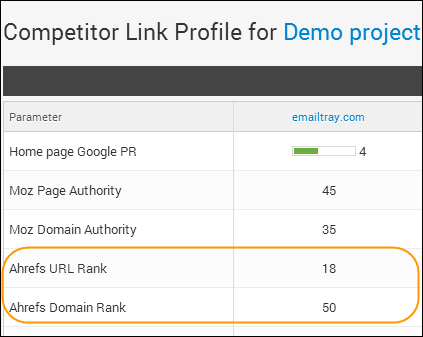 The Web Analytics eCommerce Efficiency report has been improved. With this report you can analyze your revenue, conversion rate, number of transactions and average order value.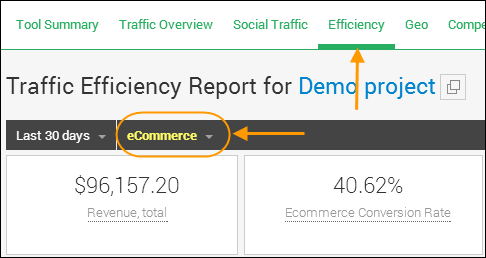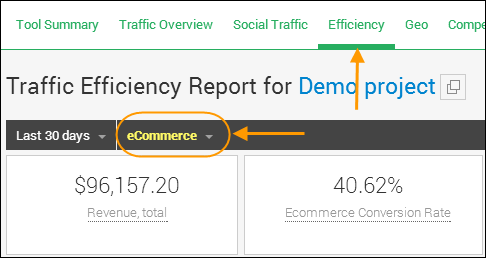 In the On-Site Issues Overview report in the tile showing the number of your site's pages indexed by Google, you can now not only see how the number changed comparing to the previous check, but see the trend of changes. Click the Show trend link to enable this.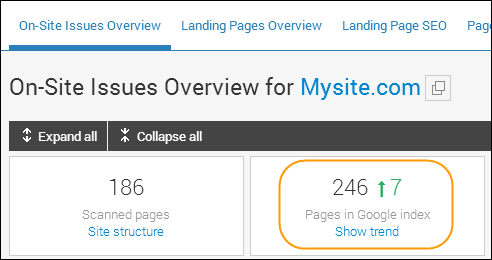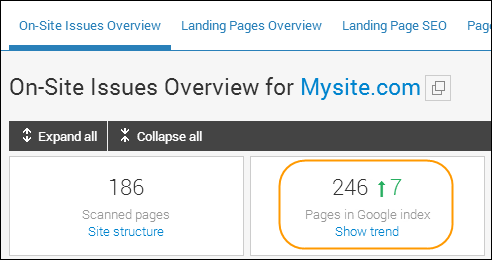 In addition to the News and Blog posts, you can now get the list of the most popular tweets where your brand, competitors, or any other key term that interests you was mentioned. Go to the Web Buzz tool to get the report.
Learn More about proper Social Media Optimization and Instagram Promotion
The SEO Roadmap and the Do It Yourself SEO widget have been greatly updated. The new step "Social Media Optimization" has been added. Here you will find the best advice on getting your website promoted in social media networks.
The "Social networking on Instagram" step was added to the "Social Networking" stage. Follow the advice of this step to get the most from Instagram promotion. Here you will learn how to build a community of followers and get ideas for images and videos showing your brand.
Read the Web CEO service update to get the full list of new features. If you have not yet tried out our powerful platform with all these great features (and many more!) tools, sign up for free now.
What we are working on right now
We've taken on an intensive pace of work such as creating instant alerts to notify you about really important changes regarding your websites. Soon we will be glad to invite you to test our new social tool that will help you improve your online marketing based on what your competitors are doing. All the details are coming soon!