Cool SEO Features To Help You Become an SEO Guru in 2016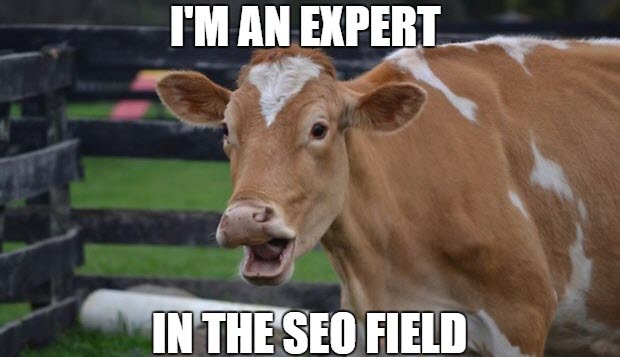 In 2015, the WebCEO team beat the odds 8 times by releasing over 50 new SEO features and receiving hundreds of thank-you letters. Over the past year we closely watched new trends in the SEO world and followed them in the process of creation of new tools and features.
6 Secrets Hidden Inside Your Favorite SEO Platform
Here are 6 wonderful new features that are now, by default, unchecked in the accounts of those who opened a free account with WebCEO before autumn 2015. Before we list them, consider going to your Account Settings and activate Email Notifications so you can keep up to date on new features and tips:
1. In the All Projects Dashboard you can cluster your projects into groups in accordance to your deadline priority, optimization progress status (Go to your All Projects Dashboard and click the settings icon of any of your projects to add it to a specific group).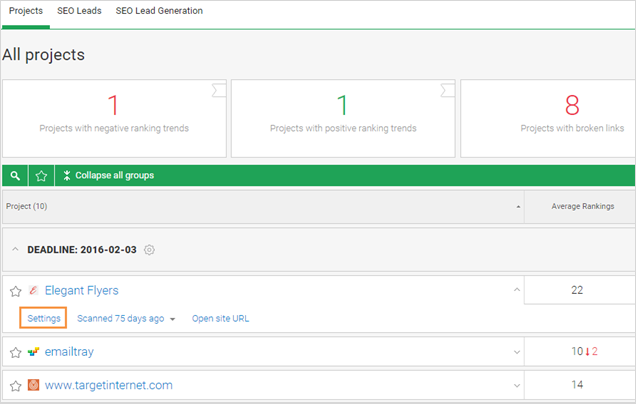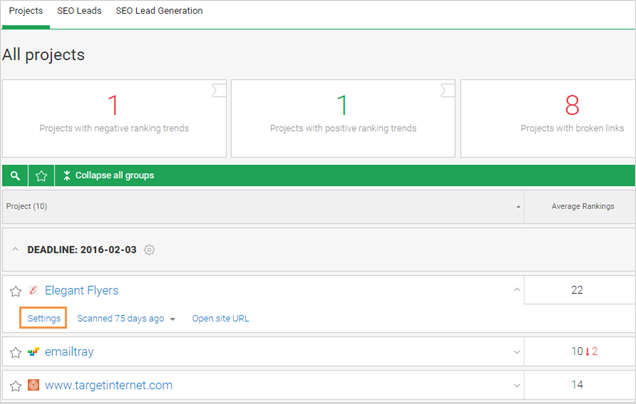 2. You can work with more than 5 projects at once with the help of the new quick batch project management. Go to the All Projects Dashboard, select projects or a group of projects and click the 'Manage projects' button in order to change the properties, scan schedule or the Rank Tracking tool settings for all the selected projects simultaneously.
3. You can now add your subdomains as mirrors in the Rank Tracking tool settings and track their ranking positions in reports. This is very important for those whose mobile website code is housed in subdomains. For accounts older than Autumn 2015, be sure to go to Rank Tracker settings to click this on.
4. With the help of the SEO Analysis tool you can now check your website for favicon presence and Images without ALT attributes. The favicon presence option is active in the SEO Analysis settings by default for new users, but old users need to activate this option in their On-Site SEO factors settings. Images without ALT attributes are unchecked by default for all accounts, so you need to go to settings and check it.
5. The audit for incorrect rel=canonical target pages and more than one re=canonical links is active by default for new users. Old users need to activate this option in Landing page SEO factors –>Consider fixing
6. With the help of the Chosen Links Watch tool, you can easily evaluate the quality of sites that offer to host your advertisements, links or articles. The tool provides data on PR, Page Authority/Domain Authority and the number of outgoing links of the websites in question.
Cool SEO Tools and Features Released by Web CEO In 2015
In 2015 we brought internationalization to a new level. Now the Web CEO tools and reports are available in any language via a wiki system! This means that you can run a local SEO business anywhere in the world and provide SEO reports in the native language of your customers.  For now, our SEO tools are almost fully translated into Italian, Brazilian, Portuguese, Spanish, Dutch, Russian, Turkish and French.
No matter what kind of SEO you do, such as providing DIY SEO tools or providing professional SEO services to clients, now you can brand SEO reports and customize our service's user interface with your brand logo and colors. The comfortable surroundings, where you can easily change color scheme and interface in order to match your own branding, give Web CEO a competitive edge over other SEO platforms.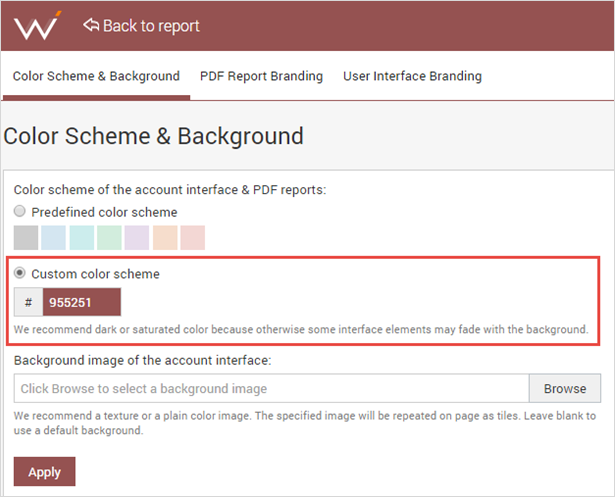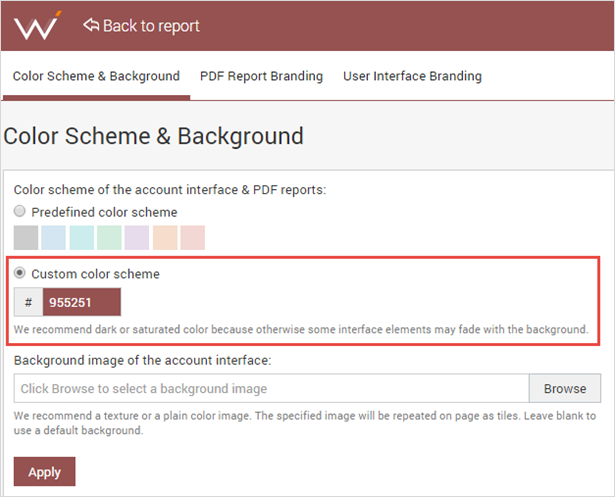 We are constantly working to improve client reporting features:
With the help of our new consolidated report dashboard you can manage all reports for all projects in order to configure automatic report mailing, download all-in-one PDF SEO reports, check your mailing history and be notified if any problems occur. (BTW, reports are stored forever for customers of paid plans!).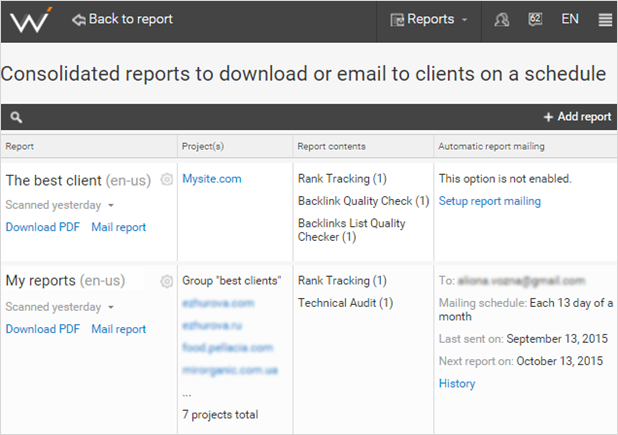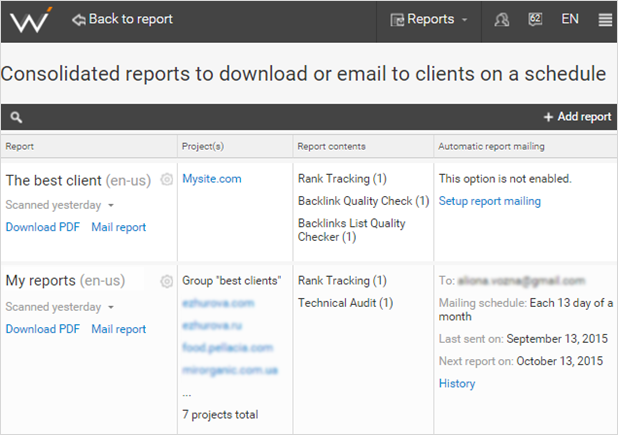 With the help of custom widget sets you can build multipurpose report options. For example, you can configure a different custom set of widgets for clients, for colleagues and for yourself.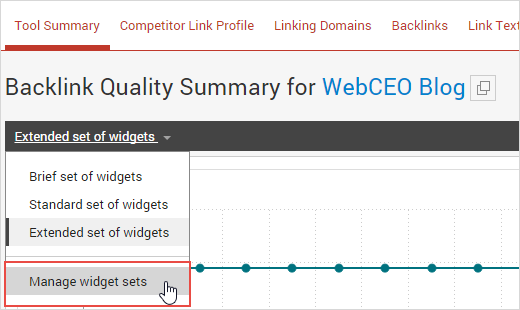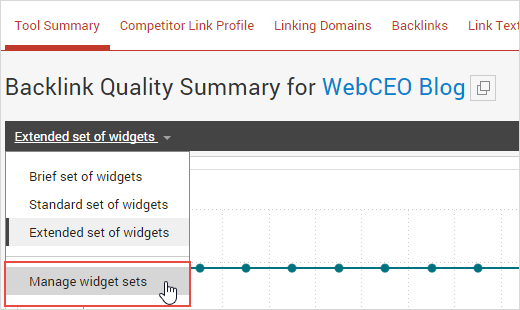 We added Email alerts in order to help you know when any site problems or search engine penalties happen.
We have also started to track all the Google Updates for you, so you can detect if your site traffic and rankings are suffering from any fluctuations as the result of a Google Panda, Penguin or other algorithm change. Another strong new feature that you can find in Web CEO is the Journal of Events which you can use as a log book for making notes of your SEO tasks and plans. Content in this journal can be displayed on reports and graphs if you wish.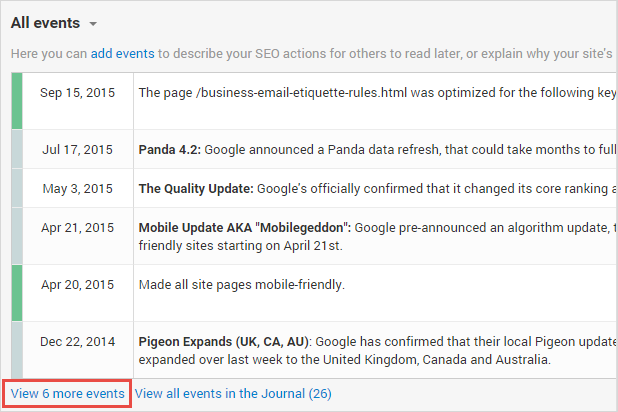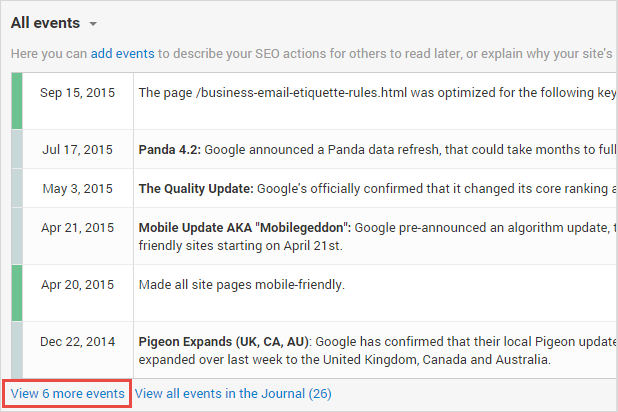 We added a powerful Facebook Insights tool to our Social Media Metrics section. We understand that Facebook Promotion is now an important part of online marketing, so you no longer have to go to third-party services to get your reports in order to analyze your Facebook fan page audience, content performance trends and engagement etc.
Alongside with the Facebook Insights feature, we updated the Web Buzz Monitoring and Social Engagement tools. Now you can track your brand mentions on Twitter and monitor the popularity of your website on LinkedIn and Pinterest. If your account has been active for awhile, be sure to go to the Settings of these and other tools in order to click such checkbox options that were formerly not there.
We improved our Rank Tracking tool by adding the ability to monitor your YouTube video ranking positions for your targeted keywords and to track your video channel rankings in 50(!) search engines all at the same time.
Our SEO Analysis tool got even more sophisticated thanks to newly added on-page SEO factors, updated widgets, graphs and charts that will help you better find on-page SEO issues and effectively track your overall on-site performance trends.
In our Web Analytics reports you can now analyze the language and location of your target audience that will help you improve your geo-targeting campaigns.
The limit for Backlinks doubled from 5000 to 10000 for the StartUp Plan!
We made your customer acquisition process a lot easier by adding SEO Lead Generation tools.  Increase the number and convertibility of your leads with the help of a Free Express Audit Report that shows your visitors the SEO issues that are keeping their websites from obtaining high rankings. This report can be obtained by visitors from a button on your site, from a newsletter that you send to prospects or you can send a report to someone while you're talking with them on the phone. You can manage your SEO leads from the control panel at the top of your All Projects Dashboard. This is an ideal solution for large digital marketing agencies, web design firms and hosting companies which can provide SEO services as a part of a turn-key package.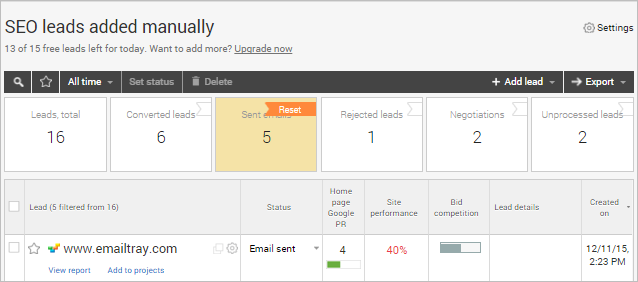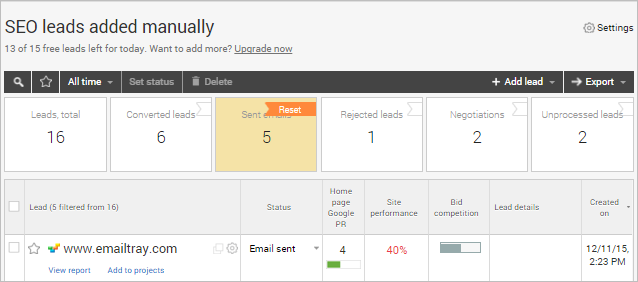 Well, let's switch from our above progress report to the plans for the future. In 2016 we plan to fine-tune our reports and widgets and refresh our Competitor Metrics module. In the long term we will continue to be the most credible and up-to-date SEO platform you can use, suitable for enterprise-level agencies and for small business owners.